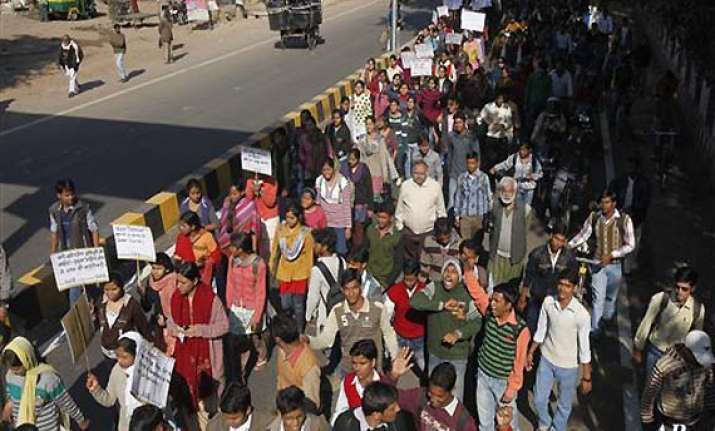 New Delhi, Dec 21: Seething with anger, hundreds of people Friday came out on the roads waving banners, shouting slogans and waving their fists in the air, demanding justice for the 23-year-old physiotherapist who was brutally gang-raped and is battling for life.
As tempers flew high, women activists and students tried to enter the high-security Rashtrapati Bhavan presidential palace on Raisina Hill, but were stopped by the securitymen. But it didn't stop the hundreds of protesters to repeat it again.
Shouting "We want justice", hundreds of women banged at the iron gates of gate number two of Rashtrapati Bhavan to gain entry.
"We started our march from Rail Bhavan and reached Vijay Chowk, we moved towards Rashtrapati Bhavan through South and North Blocks, but police stopped us," Annie Raja, of the All India Democratic Women's Association (AIDWA), told reporters.