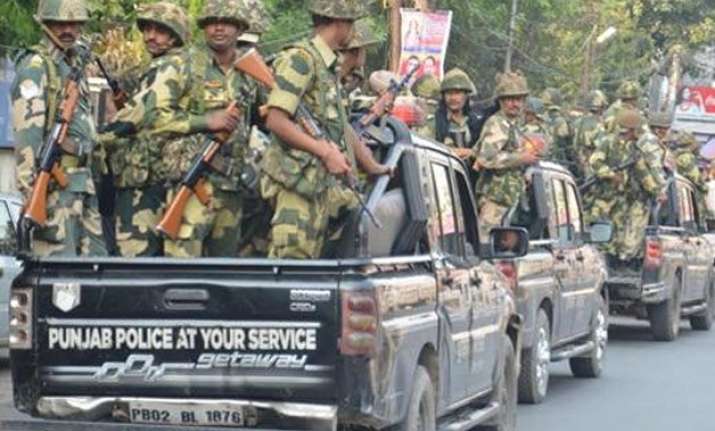 Chandigarh: Punjab Police has arrested two brothers for alleged involvement in the desecration of the Guru Granth Sahib and revealed they were getting instructions and funding from handlers in Australia and Dubai.
Additional Director General of Police IPS Sahota told media here on Tuesday that two brothers, Jaswinder Singh and Rupinder Singh, were arrested for the main case of sacrilege of the Sikh holy book at Bargari village in Faridkot district.
He said that phone calls of the brothers had been traced to people in Australia and Dubai and a special investigation team will probe this aspect.
"The Punjab Police have arrested two brothers, namely Rupinder Singh and Jaswinder Singh, after intercepting their mutual as well as Rupinder's foreign calls to Australia and Dubai. During the interrogation, the foreign link as well as funding had been established, while the other incidents (of sacrilege) happened in Kohrian (Sangrur), Nijjarpura (Amritsar), Ghawaddi (Ludhiana) and Bathh (Tarn Taran) were of localized nature," Sahota said.
"During interrogation of Rupinder Singh, it has been found that he has been talking with their masters abroad and discussed about delivery of cash to them in lieu of their acts of committing sacrilege of Sri Guru Granth Sahib," Sahota added.
Out of the seven reported cases of sacrilege of Guru Granth Sahib, we have solved five cases, he said.
The sacrilege cases were reported from Faridkot, Amritsar, Tarn Taran and Bathinda districts.
On the other hand, some media reported suggested that central intelligence agencies had warned Punjab government that Pakistani spy agency, ISI, could make attempt to create fresh trouble in the border sharing state. The intelligence inputs were shared with Punjab at least two weeks ago.