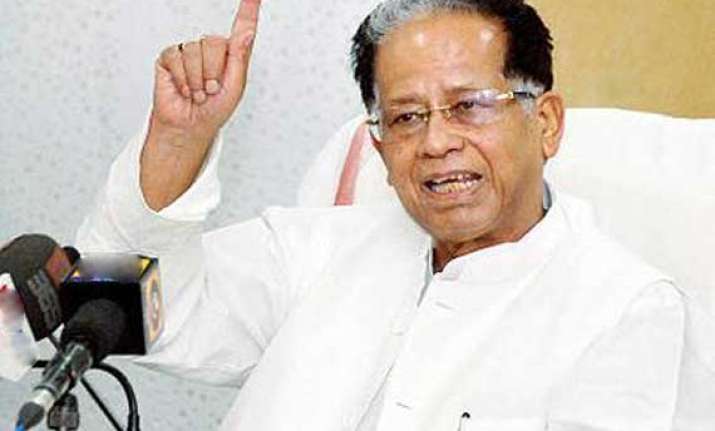 Guwahati: The Assam government will implement the National Food Security Act (NFSA) in the state from September 1 this year.
A decision to this effect was taken at a meeting convened by Chief Minister Tarun Gogoi today where senior officials of the Food and Civil Supplies and Consumer Affairs Department, the nodal department for implementing NFSA, apprised him of the measures taken for implementing the scheme, an official release said here.
Gogoi urged officials to ensure smooth implementation of the scheme so that it reaches the targeted beneficiaries. He directed the officials to ensure sufficient quantity of commodities in 'Amar Dukans' and to take effective steps for prevention of hoarding and black-marketing of goods.  
"Adequate arrangements have to be made to check the prescribed stock limit of essential commodities from time to time so that no anti-social element could indulge in hoarding of necessary articles leading to black-marketing," he said.  
The meeting decided to bring onions and potatoes in the list of essential commodities to curb hoarding.  The Chief Minister suggested setting up of 'Farmers' Market' to ensure that farmers sell their produce to consumers directly and get the right price.
The meeting was attended by Minister of Food and Civil Supplies and Consumer Affairs Dr Nazrul Islam, Chief Secretary Jitesh Khosla, Additional Chief Secretary (Finance) H S Das, Principal Secretary Food and Civil Supplies and Consumer Affairs S L Mewara, Principal Secretary to Chief Minister Jishnu Barua and other senior officials.