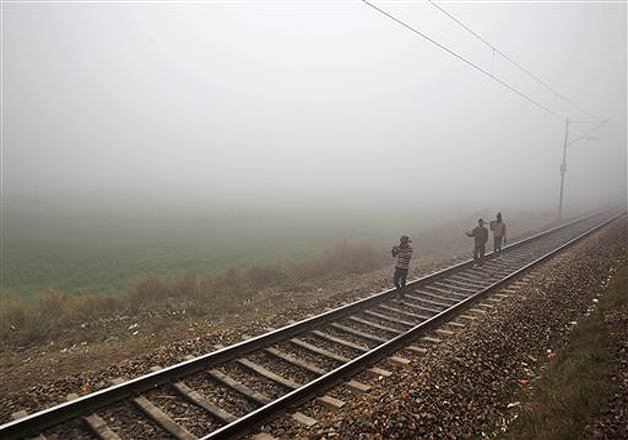 New Delhi:  It was a cold, windy Friday morning here with dense fog delaying 48 trains, officials said.
The Met Office said the visibility slumped to less than 50 meters in the morning.
According to the Northern Railway, 31 trains were running late, 17 trains were rescheduled, while five trains were cancelled due to the dense fog in and around the national capital.
The minimum temperature was recorded 8.2 degrees Celsius, slightly above the season's average. The weather office has forecast a clear day.
"Friday morning was foggy. However, the day is likely to be clear with the maximum temperature likely to hover around 19 degrees Celsius," said an official of the India Meteorological Department. Humidity at 8.30 a.m was 100 percent.
Thursday's maximum temperature was recorded 19 degrees Celsius, a notch below the season's average, while the minimum temperature settled at 5.8 degrees Celsius, two notches above the season's average.