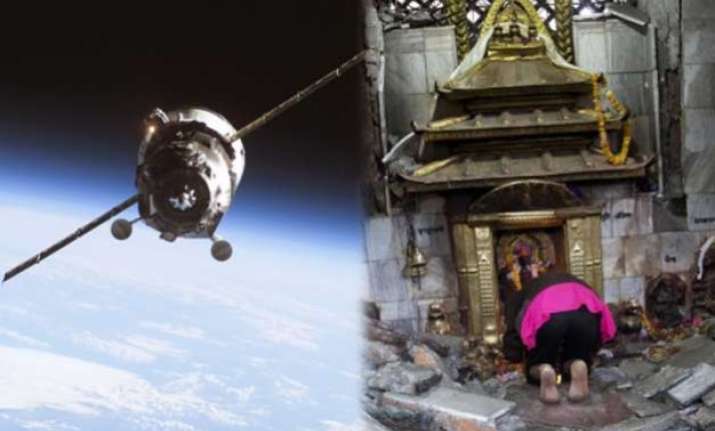 Here are the top five news headlines that you might have missed today:
Chaos broke out in Kathmandu as hundreds of people tried to flee the city as soon as possible following Saturday's devastating 7.9 magnitude earthquake.
Rescuers and international aid workers today struggled to reach relief in remote areas of the Himalayan nation which is still battling the aftermath.
The Union Cabinet today approved 100 Smart City Projects and the old housing projects initiated by the erstwhile government.
The Smart City project was announced by Union Finance Minister Arun Jaitley in the first Union Budget last year in July.
Earlier this month, Urban Development Minister Venkaiah Naidu had said the project will be rolled from the next month onwards and then the competition, race will start.
Congress leader and industrialist Naveen Jindal, ex-minister of state for coal Dasari Narayan Rao, former Jharkhand Chief Minister Madhu Koda and 12 others were today chargesheeted by the CBI before a special court in a coal blocks allocation scam case.
Besides them, former Coal Secretary H C Gupta and five firms, including Jindal Steel and Power and Jindal Realty Pvt Ltd, have also been chargesheeted as accused in the case.
Russia's Mission Control has failed to stabilize a cargo ship spinning out of control in orbit, but says it has not yet given up on saving the unmanned spacecraft.
"It has started descending. It has nowhere else to go," an official familiar with the situation told a news agency on condition of anonymity, speaking ahead of an official Russian space agency statement expected later in the day.
Congress vice president Rahul Gandhi today targeted Prime Minister Narendra Modi's government over farmers' issues in Lok Sabha and said that it is not a government of farmers.
Rahul Gandhi who was in Punjab yesterday to meet farmers hit by unseasonal rain and hailstorms, said, "Hamari sarkar hai, aapki sarkar hai, par kisano aur majdooron ki sarkar nahi hai (It is our government, your government but not of farmers' government)."