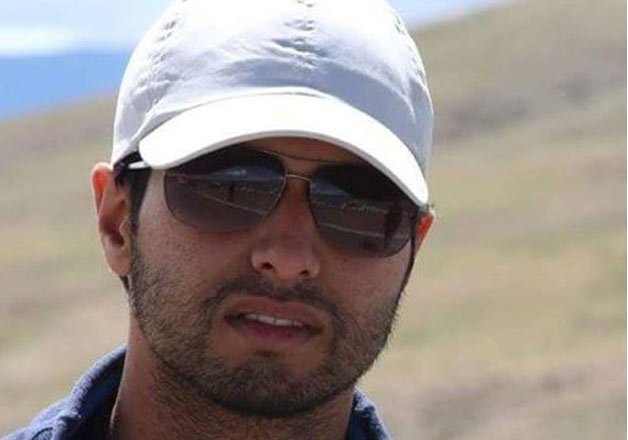 Srinagar: Fresh firing broke out Monday between militants and security forces as the operation against terrorists holed up in a government building in Pampore town on the Srinagar-Jammu National Highway entered the third day.
Militants took control of the building after ambushing a convoy of CRPF vehicles on the highway connecting Srinagar and Jammu on Saturday.
The attack is one of the major offensives launched by militants in recent years. The affiliation of the militants still remains unclear.
So far, five soldiers have achieved martyrdom while a civilian lost his life in the operation.
Here is what you need to know about these five bravehearts:
1) Captain Pawan Kumar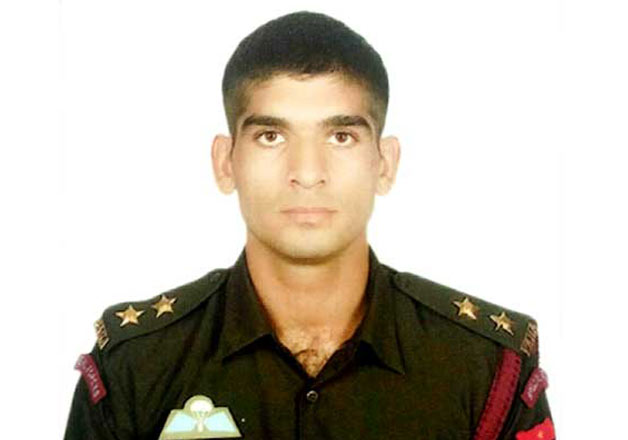 Kumar, a Jat from Haryana's Jind district, was a graduate of Jawaharlal Nehru University. In his last Facebook post, he said, "Kisiko reservation chahiye to kisiki ko azadi bhai. Humein kuch nahin chahiye bhai. bas apni razai." (Some want reservation and some want independence. I do not want anything, except my blanket.)
Pawan was born on Army Day on January 15, 1993. His father Rajbir Singh's message was simple - "I had only one child and I gave him to the Army, to the nation. No father can be prouder."
He sacrificed his life in the line of duty while combating terrorists in Pampore in Jammu and Kashmir, the 10 Para Special Forces officer was leading his men from the front in a complicated operation.
The 23-year-old's Facebook profile reveals Kumar was a typical young Indian Army officer, who liked Bullet motorcycles and jeeps, pictures of other commandos, the occasional film star. He liked guns and cool logos.
2) Captain Tushar Mahajan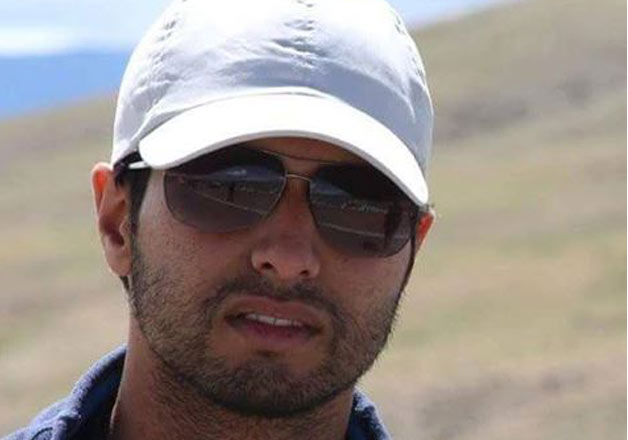 Captain Tushar Mahajan of 10 Para Special Forces made the supreme sacrifice while battling a group of terrorists on Sunday.
Mahajan, 26, was a resident of Udhampur in Jammu region and son of retired school principal Dev Rah Gupta. Captain Tushar Mahajan always cherished to be a soldier to take on terrorists and eliminate them.
" Ever since his childhood, Tushar had made up his mind to join the India Army as he was very fond of fighting  terrorists and whenever news of any encounter appeared on the TV, he would use to reiterate his resolve to be a soldier," said a neighbour of the martyr.
He was injured during the smoke-out operation, and succumbed to the injuries at 92 Base Hospital late on Sunday evening.
The wreath-laying ceremony of Captain Tushar Mahajan took place on Monday where his parents, GOC Northern Command Lt Gen DS Hooda and others paid their tributes.
The last rites of Captain Tushar will be performed with full military honours this evening at his hometown.
3) Lance Naik Om Prakash
The 32-year-old of 9 para regiment too sacrificed his life as the gun fight continued for the second consecutive day to flush out the heavily armed terrorists.
He hailed from Shimla, Himachal Pradesh, and is survived by his parents, wife and two daughters, aged 7 and three.
Om Prakash had joined the 5 J&K Rifles and become a part of the 9 Para (Commando) battalion after taking up a commando course.
He was awarded the Asadharan Suraksha Seva Praman Patra gallantry award on Independence Day in 2013.
Head constable G.D. Bhola Prasad of the 144 Battalion and constable-driver R.K. Raina of the 79 Battalion, both of the CRPF were also martyred during the combat operation.