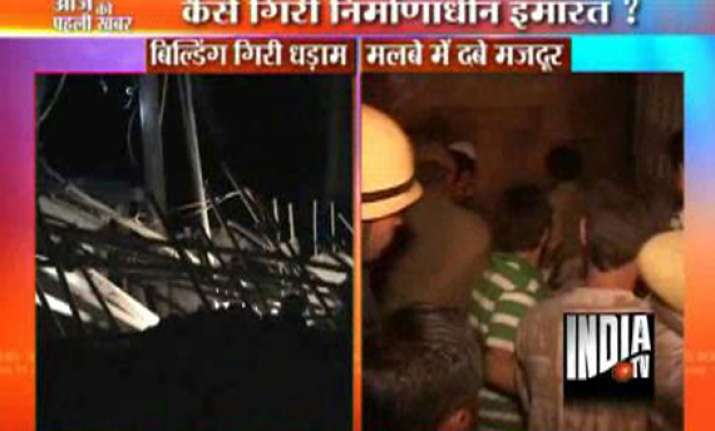 New Delhi, Mar 31: Five labourers were injured when the lintel roof on the fourth floor of an under construction building caved in on Friday midnight in Bapa Nagar near Karol Bagh, Delhi.
The lintel, which had not dried, collapsed on the labourers sleeping below. 
Police and firemen rescued the labourers. Due to narrow lanes, it was difficult for the firemen to carry out rescue work.  
The injured labourers were sent to RML Hospital and a case of negligence has been filed against the builder.