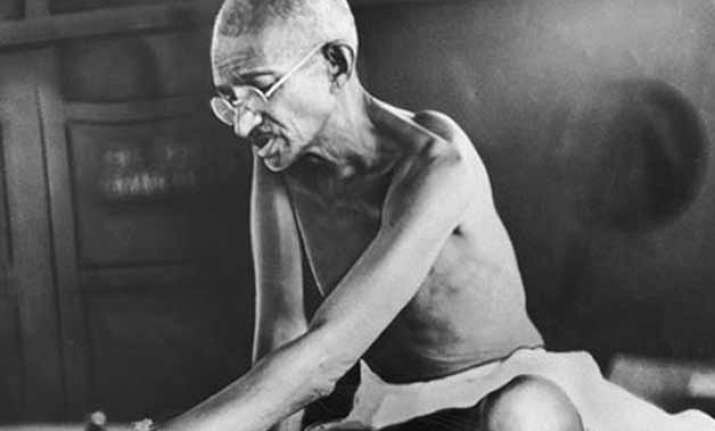 New Delhi: The first-ever documentary made on Mahatma Gandhi which has "rarest of the rare" video footages including his first interview to a foreign journalist will be screened here tomorrow on his 67th death anniversary.
Titled "Mahatma Gandhi: 20th Century Prophet", the 80- minute documentary was made by travelogue and writer A K Chettiar and was first released in 1940. It will be screened by National Gandhi Museum and Sarvodaya International Trust at India International Centre at 5 pm.
"The film contains a narrative on the life of Mahatma Gandhi amplified with photographs, film strips, scenes etc of various events associated with our freedom movement such as footage on Tilak's funeral, including a few close-up shots filmed by Dadasaheb Phalke," a statement by the museum said.
The film also contains footage from Gandhi's stay in South Africa and other historic events, including the Satyagraha Movement in 1930, NGM director A Annamalai said.
The documentary has "rarest of the rare" video footages, including Gandhi's first interview to a foreign journalist, and was first screened in 1940 at Chennai's Roxy theatre, Annamalai said.