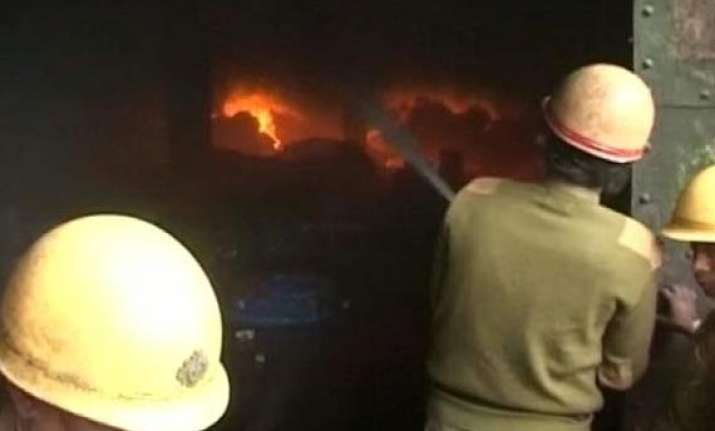 Kolkata, Jun 2: Eight persons received burn injuries when a fire broke out in two godowns in North Kolkata's Cossipore area last night.
The injured were admitted to state-run R G Kar medical college and hospital.
14 fire tenders were engaged to fight the blaze which was brought under control after midnight.
A disaster management team of Kolkata police joined the firemen in fighting the blaze which swept through two godowns at 10 pm and doused after about two hours.
Police cordoned off the entire area to keep the onlookers at bay as the cause of fire and extent of damage fire was yet to be ascertained.