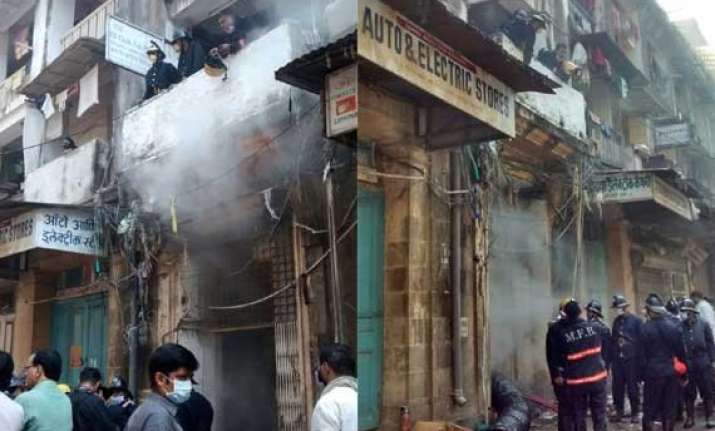 Mumbai: A portion of the Bhangwadi Nirav Mansion on Kalbadevi Road in South Mumbai was gutted in a devastating fire this afternoon.
Five fire tenders and three water tankers were rushed to the spot, and firemen had a tough time controlling the blaze.
The fire was first noticed at around 2 pm.
Nobody was injured in the fire incident.
The cause of fire is being ascertained, police said.