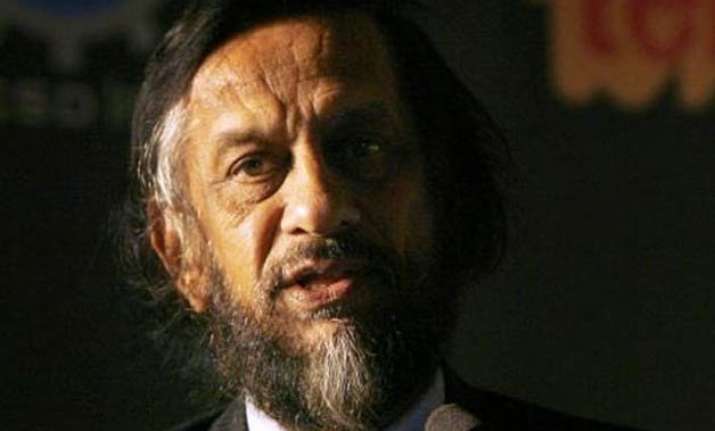 New Delhi: A case was registered against Director General of The Energy Research Institute (TERI), New Delhi, Dr RK Pachauri, for sexually harassing a woman colleague.
The 29-year-old victim, in her complaint stated that the 75-year-old Nobel Peace Prize Winner on many occasions forcibly hugged her and touched her in an inappropriate manner.
According to the FIR copy, the lady had pleaded Dr Pachauri not to do so such things as she found it extremely vulgar, but it has had no effect on him.
She also accused him of engaging in sexually laden conversations with her over telephone calls, e-mails and messages.
The victim had on February 9 apprised the management of the institution about the wrongdoings of Dr Pachauri but no action was taken against the renowned climate crusader.
She then moved to police on February 13 and an FIR was lodged on February 18.
Yesterday, the Delhi High Court granted him interim relief against arrest and asked to approach a lower court for anticipatory bail by February 23.
Dr Pachauri had approached the court for interim protection till March 23 after being summoned by Delhi Police in connection with the allegations. Dr Pachauri, before the bench of Justice SP Garg, claimed that he had come to know about the FIR from news reports.
Sources said that the police had asked Dr Pachauri to produce his laptop, telephone and other documents before it for the purpose scrutinising them.
The FIR was based on a complaint filed by the woman at the Lodhi Colony police station.
The FIR includes IPC sections 354 (assault or criminal force to woman with intent to outrage her modesty), 354A (sexual harassment), 354 D (stalking) and 506 (criminal intimidation).
The victim had joined The Energy Research Institute, a Non-Governmental Research Institute working in the field of climate change, as a research analysts in September 2013.
Pachauri had received the Nobel Prize in 2007 on behalf of an international panel on climate change.