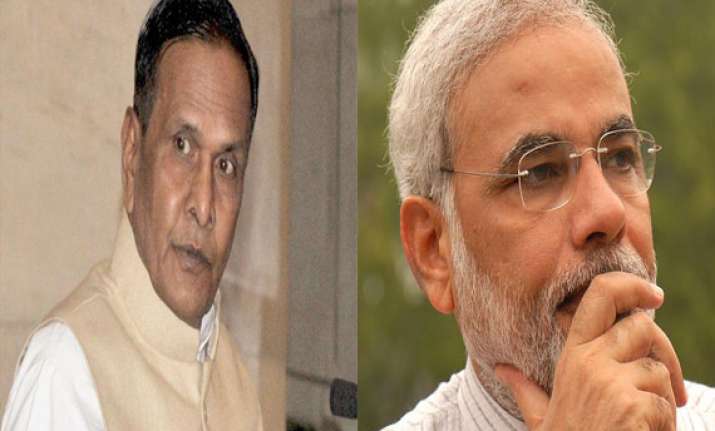 Gonda: An FIR was today registered against Union Minister Beni Prasad Verma for violating Model Code of Conduct by making "objectionable" remarks on Narendra Modi.  "The FIR was registered against Verma at Chhapia police station this morning for violating Model Code of Conduct by making objectionable remarks against Modi," District Magistrate Vikas Gothalwal said.
"A person, who discriminates between Hindu and Muslim in this country and create hatred between them, is not a human being, but a monster," the Congress leader had said addressing an election rally in Maskanwa town last night.
"Modi must tell whether he is a human being or not. On the massacre of the people in Gujarat you (Modi) say that it's a reaction. You tease Muslims by stating that even if a puppy comes under you vehicle you feel sad," he said.  The EC had two days back censured Beni for "insulting" remarks against Modi and warned that further violation could result in banning his campaign activity.
Beni said a person like Modi is an "enemy" of the country and democracy.
"If such a person comes to power then self respect of 85 per cent downtrodden people of the country will end and dominance of handful persons will prevail in the society," he alleged.
On April 8, another FIR was registered against Beni in Balrampur for calling BJP prime ministerial candidate the "biggest goonda" of RSS and party's National President Rajnath Singh his "slave".