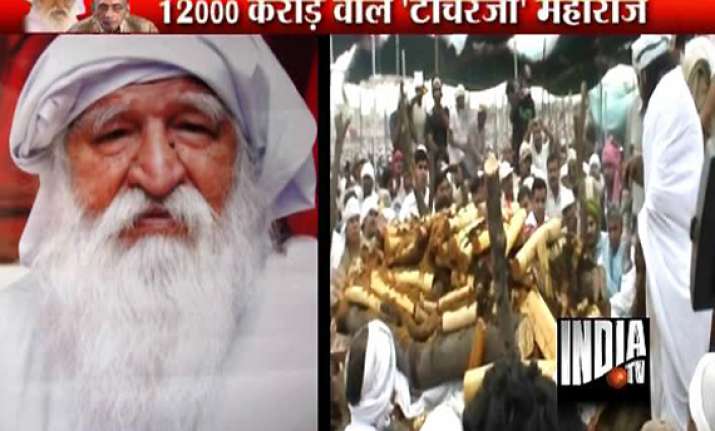 Mathura, Jun 25: There is no end to Jai Gurudev successor row. Baba's disciples are divided into two groups, one faction stressed on the fact that Baba had laid to rest all questions regarding his successor at his Bashiratganj 'satsang' on May 16, 2007.
The group claimed that baba's onetime driver Pankaj Yadav has been declared as the next chief of Gurudev's Trust, which controls assets to the tune of Rs 12,000 crore.
But the second group claims that as per the decree, new disciples joining the satsang would be given 'naamdaan' by Umakant Tiwari. Tiwari, notably, had the support of many disciples of Baba.
Among the assets under the Trust is the sprawling ashram on the Delhi highway, besides a school and petrol station in Mathura.
The Trust also, reportedly, has over Rs 100 crore deposited in banks, besides land worth thousands of crores. 
Jai Baba Gurudev's fleet of cars included many Mercedes Benzs and BMWs. As per a report, the fleet is itself worth more than Rs 150 crores.
Baba Jai Gurudev, who has lakhs of followers in the country and abroad, had departed for his heavenly abode on May 18.