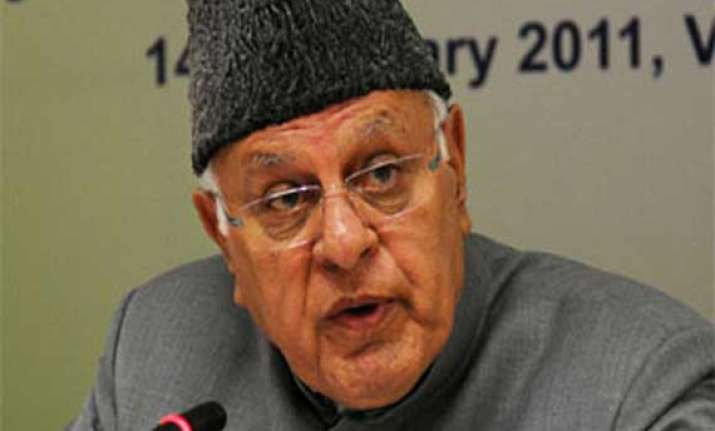 Srinagar: Kashmiri Pandits on Monday hit out at National Conference chief Farooq Abdullah accusing him of being responsible for their "exodus" after militancy erupted in the Valley in the late 1980s.
"It is Farooq's government which is responsible for exodus of Kashmiri Pandits after militancy erupted in Kashmir," All Party Migrant Coordination Committee (APMCC) chairman Vinod Pandit said.
Pandit alleged that during Abdullah's rule in 1988-1990, he failed to save Kashmiri Pandits, their religious shrines and fear psychosis was created to force them out of Kashmir.
"KPs are natives of Kashmir. Farooq is neither our representative nor that of Kashmiris at large," he said.
Taking exception to Abdullah's remarks during election campaigning in Kashmir, Panun Kashmir chief Ashwani Chrangroo said his statements regarding secularism, communalism, Article 370, are a result of "frustration".
"The Kashmiri Pandit community was subjected to social exclusion, political marginalisation and economic squeeze during the NC-Congress rule in the state," Chrangroo alleged.
The Union Minister and NC chief, Abdullah on Sunday said those who vote for Narendra Modi should "drown" in the sea and also threatened that Kashmir will not remain with India if the country becomes communal.
All State Kashmiri Pandit Conference (ASKPC) chief H L Chatta also condemned the statements of Farooq and his son Omar, saying they are blamed for all ills of KPs particularly for the "exdous" of KPs from the Valley.