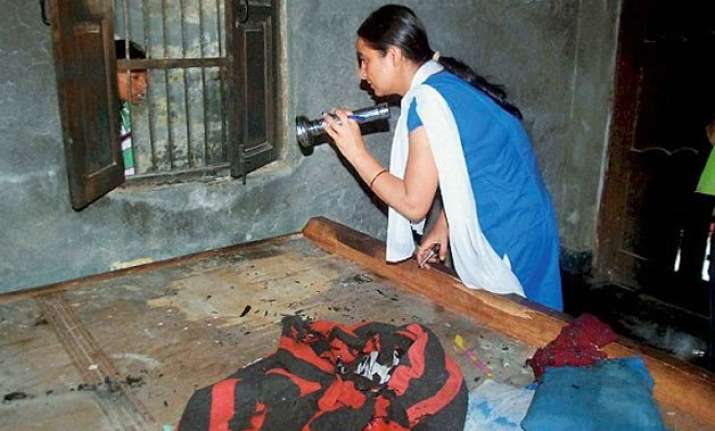 New Delhi: The Central Bureau of Investigation (CBI) has registered a case against 11 persons for killing of two Dalit kids in an arson attack at Sanped village in Faridabad.
While six of the 11 accused are under judicial custody, the agency said, hunt is on to nab five absconding accused.
Meanwhile, Haryana forensic experts, who inspected the scene of crime in the village, concluded that the origin and source of fire was from inside the room and not from outside.
It said that experts have claimed to found a half-burnt kerosene oil plastic bottle under the partially burnt bed and a burnt matchstick lying on a slab next to the window of the room.
Indian Express reported that the forensic report mentions 'no traces of outside entry' into the premises when the incident took place.
The latest findings by the forensic experts have contradicted Jitender's version that he and his family were attacked and that his two children were burnt alive.
The experts found that the window from which Jitender claimed that petrol was thrown inside the room was shut, although not bolted.
Experts further mentioned that the door of the room was bolted from inside.
Experts also countered Jitender's statement to police that he took out his children from a hole that connects one room with another in his house. The forensic experts rejected this claim, saying the diameter of the hole is not adequate for a person to cross through.
The forensic team is likely to submit its report to the CBI by this weekend.
The incident occurred on 20th of this month, when a group of alleged upper caste assailants poured petrol on the house of Jitender and set it on fire. His wife Rekha suffered serious burn injuries while their two-and-a-half-year-old son Vaibhav and 11-month-old daughter Divya succumbed to injuries after they were admitted to hospital.