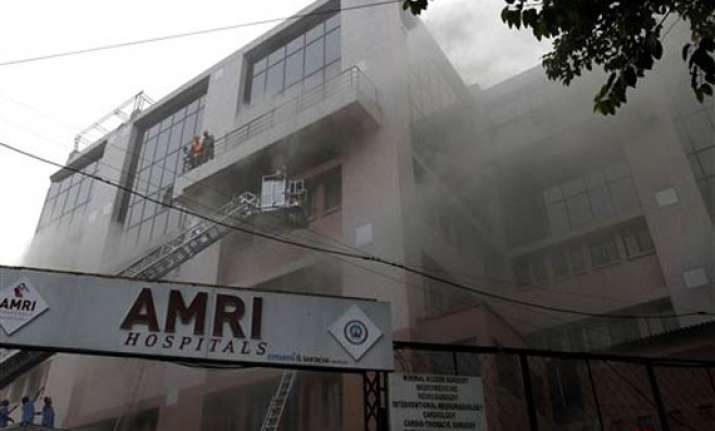 Kolkata, Dec 9 : Chaos broke out on the premises of the AMRI Hospital where a fire broke out this morning with families of patients vandalising the reception counter aggrieved that no list of the dead and injured was provided.
 
Hundreds of family members of patients smashed glass panes at the reception and threw away hospital registers.

Some of the patients from the hospital were taken to the state-run SSKM Hospital, the police said.  Relatives of victims alleged that they were not being given any information about the casualties.

A large crowd gathered outside the hospital premises and police had a tough time in controlling the crowd.

Relatives of patients wept and screamed as they saw the bodies of their loved ones being shifted out of the hospital in ambulances to the state-run SSKM hospital.
Eyewitnesses said, there were several oxygen cylinders kept in the basement of hospital. Oxygen being combustible added fuel to the raging fire.