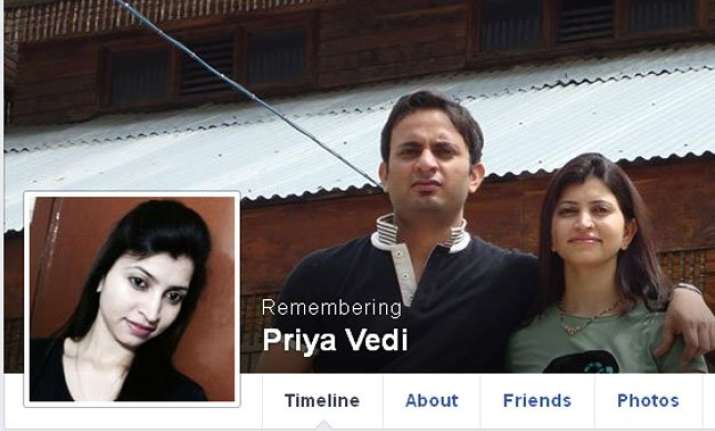 Dr Priya Vedi, who allegedly committed suicide at a hotel in Delhi's Paharganj, was known as a fun-loving girl. The 31-year-old was a senior resident in the department of anesthesia at the All India Institute of Medical Sciences, AIIMS. Her seniors described her as a bright girl.
Her life was going smoothly until she got married to Dr Kamal Vedi, five years ago. Soon after her marriage, she found out that her husband was a "gay". And things were never the same again. In a detailed suicide note found on the spot and a similar Facebook post, she had claimed that she had "accepted it" and was ready to live with it but subsequent torture by her husband led her to take the extreme step.
Here in this compilation we are detailing some facts about the case:
1. The marriage of Dr Priya Vedi and Dr Kamal Vedi was fixed by their respective parents within the same caste. "They met each other and we were told by his parents that he approved of my cousin. She also liked him," a family member recalled.
2. Despite being aware of her husband's sexuality from six months after their marriage, she repeatedly tried to "turn him around."
3. Dr Priya's father-in-law has said that she was the first person to tell him about his son's "habits and relationships". "My son told me they had been fighting often and our daughter-in-law also called a couple of times sounding very disturbed," a report published in Indian Express suggests.
4. "Dr Kamal Vedi, I never wanted anything from you but due to your abnormal sexuality you thought that I need sex from you. But it's wrong..."...I just wanted to be with you, accepting you and your sexual orientation because I loved you very much but you never knew importance of this. You are a criminal of my life. Dr Kamal's family is innocent but you are a devil," she wrote in her Facebook post.
5. "I found a fake gmail account in his laptop in which he was doing chatting with his gay friends and these messages were before of our marriage than I asked him than he told me someone hacked his email," she wrote.
6. "Last night he tortured me emotionally so I am unable to breathe with him. And last, Dr kamal Vedi I loved you a lot and I return you took my all happiness from me. You are not a human being you are a devil, who take away my life from me, " her last Facebook post said.
7. Dr Kamal Vedi, 34, has been booked under sections 498A (cruelty) and 304B (dowry death) of IPC.
8. It was also being alleged that she was hiding somewhere near Nabi Karim area in central Delhi and a police search was carried out in several hotels. Police got the information about Priya Vedi's death during search operation of several hotels in Paharganj. She had slit her writs with a sharp-edged weapon and was lying in unconscious condition. She was rushed to a nearby hospital where doctors declared her brought dead.
9. Dr Kamal, a dermatologist at AIIMS, was arrested on the basis of the suicide note.
10. The suicide note posted by Priya, on her Facebook, was shared nearly 3,500 times even as her profile page on the social networking site was converted into a tribute page— Remembering Priya Vedi.