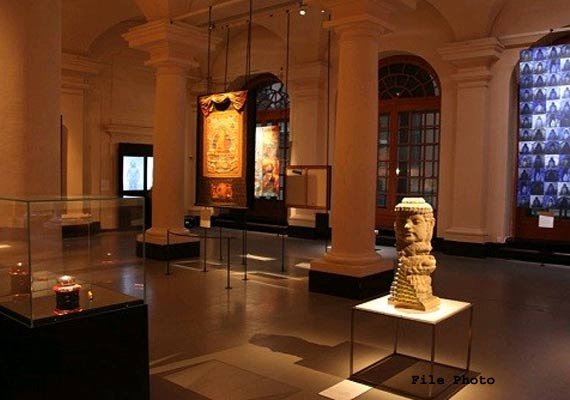 New Delhi: Showcasing a variety of artefacts, including Swedish innovator and philanthropist Alfred Nobel's travel suitcase which contained cutlery and medical flasks and a wooden bear that had its place on Finnish politician Martti's writing desk, the Nobel Museum's exhibition was inaugurated here Friday.
"The Nobel Prize: Ideas changing the world" exhibition was inaugurated by Nobel laureate A.P.J. Abdul Kalam, Kailash Satyarthi and George Smoot at the Nehru Memorial Museum and Library here.
"The exhibition briefly tells the story about (Alfred) Nobel and the prize. But this is only the starting point. Soon it focuses on those who have received the prize, their stories, what they have done and the implication from that for our society today," Nobel Foundation CEO Lars Heikensten said at the inauguration.
As part of the official Nobel activities in India, lectures by laureates will be conducted in Delhi, Bangalore, Mumbai and Pune.
The travelling exhibition will be on until Dec 11 at the museum.
The official Nobel activities in India will take place in connection with the Sweden India Nobel memorial Week organised by the embassy of Sweden.
The programme, organised by Nobel Media and Nobel Museum, has received support from Saab, Sandvik, Scania and Volvo.