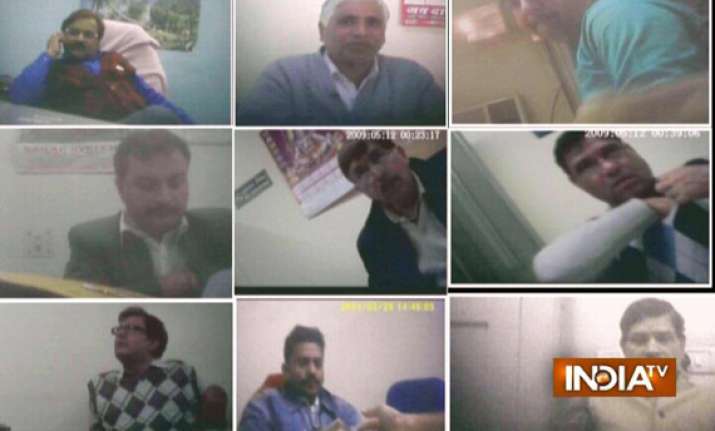 New Delhi: In a sting operation conducted by India TV at Delhi Public Works Department, nine employees were caught on camera taking bribes for getting work done.
The sting was telecast at prime time on India TV on Saturday night.
Undercover reporter Farooq Newazi went to PWD Zone M-352, where an assistant engineer Fakir Chand Tyagi was caught on camera taking bribe in Ashok Vihar.
Fakir Chand Tyagi never touches a file unless given a bribe. He not only took Rs 25,000 bribe on camera but also promised to get new tenders approved.
At the PWD department in FSL Madhuban Chowk, another assistant engineer Vijay Kumar Makkad was caught on camera taking Rs 10,000 bribe before offering to get a tender approved.