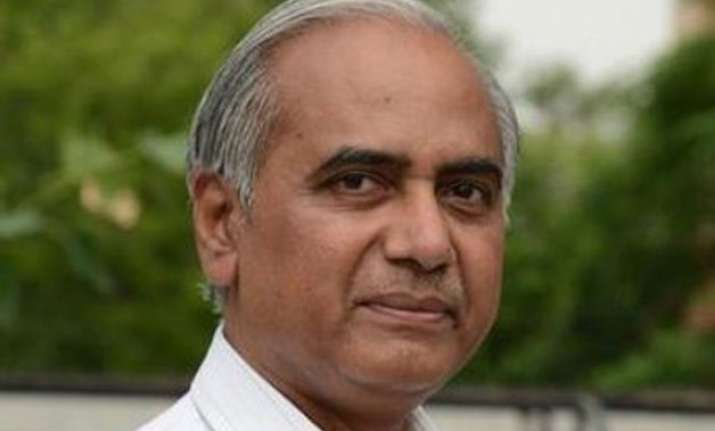 New Delhi: Seshadri Chari, former editor of RSS mouthpiece 'Organiser', has been included in a panel of names that could be chosen for appointment to the post of part-time directors on Prasar Bharati Board.
The Information and Broadcasting Ministry has finalised an additional list with six more names including that of Chari, now a member of the BJP National Executive, months after it had prepared a list of seven names including actor Kajol for being chosen for the PB Board.
Apart from Chari, in the new list the ministry is learnt to have included names of actor Vikram Gokhale, academician Vartika Nanda, film writer Prakash Kapadia and two other eminent persons.
Senior officials said that the ministry came up with six more names after it was felt in a preliminary meeting that the choice of candidates for the four positions as part-time directors needed to be widened.
A three-member committee comprising Vice President M Hamid Ansari, Press Council of India Chairman C K Prasad and Information and Broadcasting secretary Bimal Julka will make the final selection.
However, the move to send more names may further delay the appointment to the PB Board as these candidates will need security clearance first, officials said.
In the first list, the ministry had sent names of seven eminent personalities for the positions lying vacant for around a year now.
Apart from Kajol, the other names in the first list included Ashok Tandon, media advisor to former Prime Minister Atal Bihari Vajpayee, businessman Sunil Alagh, singer Anup Jalota and journalists Minhaz Merchant and Shashi Shekhar.
As per the Prasar Bharati Act, the public broadcaster should have six-part time members on its Board.