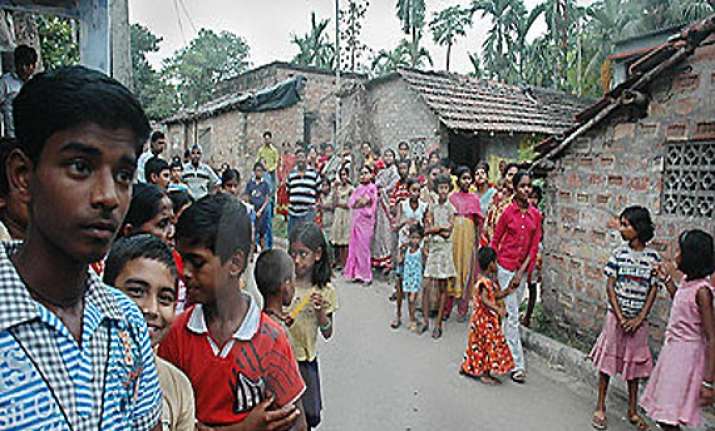 Kolkata: More than 300 families, who were evicted from a slum in Kolkata's eastern part to make way for an upcoming flyover, have threatened to use the 'None of the Above' or NOTA option in the Lok Sabha election if they are not rehabilitated by the state government.
Almost all of the 383 families, who lived in the slum at Topsia till November 2012, still possess voter identity cards with the same address - 31/1 Tiljala Road. The latest voter list also reflects their names.
"We were evicted without any notice or any proper rehabilitation package in 2012. Some of us were given Rs. 12,000 as compensation while others got Rs. 10,000. A few of us got nothing. We were forcibly thrown out of our shanties," 32-year-old Mumtaz Begum alleges.
After no political leader or government body paid heed to their demands for a proper rehabilitation scheme, they now threaten to exercise the NOTA option during voting for the Lok Sabha election. 
The Supreme Court had last year made the NOTA option mandatory in order to allow voters to reject all candidates without giving up the right to a secret vote.
"If none of them is standing with us, then why should we vote for them? This is our way of protesting against the atrocities on us," another evicted slum dweller Sultana Begum told PTI.
Most of them work as rickshaw-pullers, daily wage earners, beggars and rag-pickers with an average monthly income of between Rs. 1,500 to Rs. 2,000.
As per a UN protocol under the "Right to safe and Independent Housing", each and every human being who has valid photo ID address proof cannot be evicted without giving prior notice or without providing alternative place to stay.