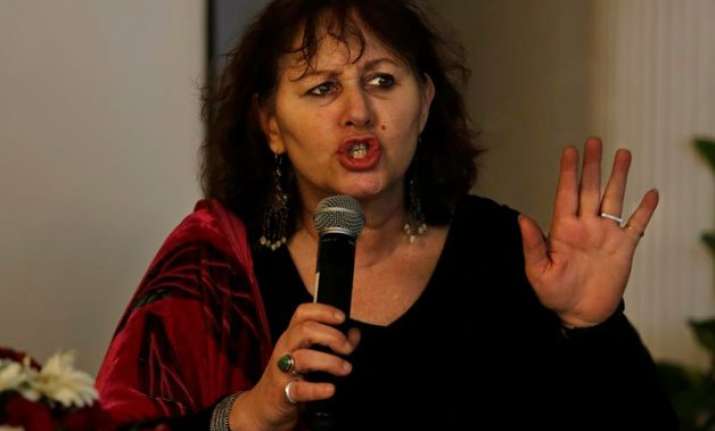 New Delhi: British filmmaker Leslee Udwin, who is in news for quite some time now for interviewing Nirbhaya gang-rape convict Mukesh Singh, has claimed that she too was sexually assaulted when she was 18 but kept it a secret and harboured immense guilt for years.
"I questioned myself, was I giving the wrong signals, was my dress provocative?" 59-year-old lady told Times of India.
"I realized that the issue is more important than I am...I should stand up with dignity and tell them shame is not mine," Udwin added.
ALSO READ: Govt bans telecast of Nirbhaya documentary
Udwin's latest revelation came in the wake of Mukesh Singh, who is among the six men who raped the 23-year-old trainee physiotherapist on December 16, 2012 on board a moving bus, blaming the victim for the fatal sexual assault on her saying women who go out at night had only themselves to blame if they attracted the attention of molesters.
Udwin's documentary titled 'India's Daughter' has created a created furore in India with Home Minister Rajnath Singh intervening and then Delhi Police registering an FIR in the shooting of the interview.
ALSO READ: Police registers FIR in Nirbhaya rapist's interview row
Udwin had met the convicts inside the high-security Tihar Jail along with a psychologist and a set of 50 questions that tried to establish their idea of women.
The 59-year-old film maker, who is best known for co-producing East is East -- a film capturing the life of immigrants from the subcontinent in London, claimed that the film is her attempt to examine the attitude of men towards women and that there is nothing sensational in it.
"What they (convicts) all have in common is the belief that women are of lesser value. They feel that if women break restrictions that men have imposed on them, it is a reason to attack them," Udwin said.
Udwin also claimed that she took permission from the then Director General of Tijar Jail Vimla Mehra before interviewing the convict.
ALSO READ: My film on rape has nothing sensational, says Leslee Udwin
Meanwhile, the Ministry of Information and Broadcasting yesterday evening issued an advisory asking all TV channels not to telecast the film.