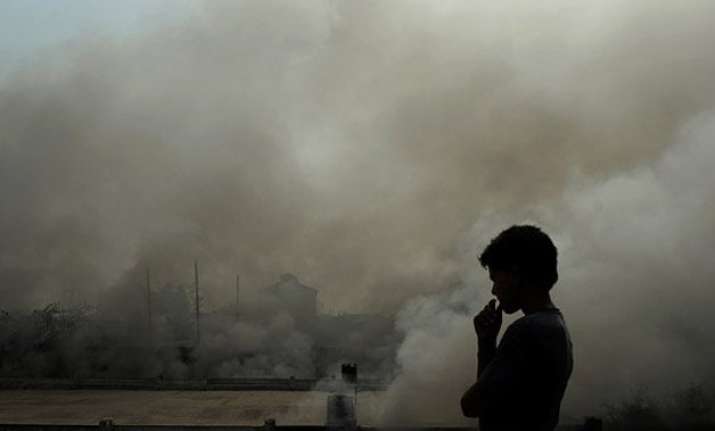 New Delhi: Following the steps of US Union, now European Union has directed its diplomats in national capital to install air purifiers at home and office.
This will reduce exposure to high air pollution levels. Joao Cravinho, Ambassador and Head of Delegation of the European Union to India said EU would not monitor air pollution levels in Delhi as US embassy is already doing so. EU has hoped that India would implement tougher policies to fight pollution.
The European Union has very strict laws and policies on air pollution and other environmental issues. France, a member of EU, announced recently that it would ban diesel cars in Paris to cut down on air pollution.
Just before President Obama arrived in Delhi last month, the US embassy reportedly "purchased over 1,800 high-performance portable indoor air purifiers to protect employees", according to a Chicago-based air purifier company.
Centre of Science and Environment's members check air pollution level through Dust-Trak pollution checking device near AIIMS in Delhi.
Experts also said the filters inside an air purifier cannot trap all the allergens that can cause asthma. The use of the ionization filtration technique in certain air purifier brands emits ozone which, in fact, harms the lungs in the long run and completely defeats the purpose of using a purifier.
It is hoped that individual initiative by US Union and European Union will bring a distinguished difference in air pollution level of Delhi.