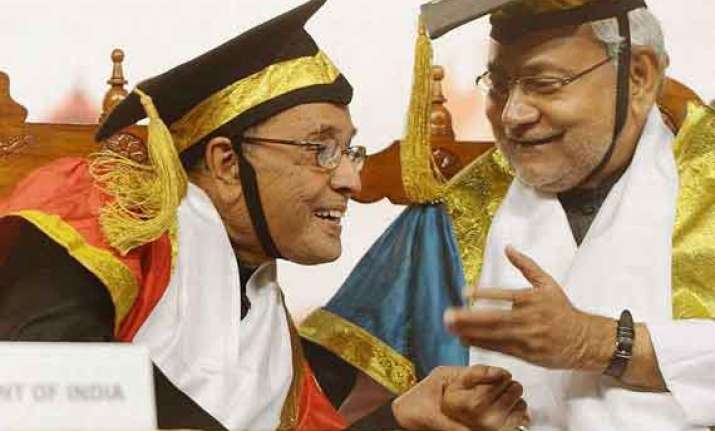 Patna: Hailing President Pranab Mukherjee for doing away with many unwarranted customs, Bihar Chief Minister Nitish Kumar on Saturday urged him to end the tradition of wearing gowns at convocations of educational institutions.
"You have done away with many an unwarranted customs of the past after becoming President of the country. Considering this I wish to request you to order an end to wearing gowns which are heavily loaded on occasions like convocations," Kumar urged the President.
Kumar made the request at the second convocation of IIT Patna where the President himself, Governor D Y Patil, faculty members and students of the institute were in the traditional academic regalia.