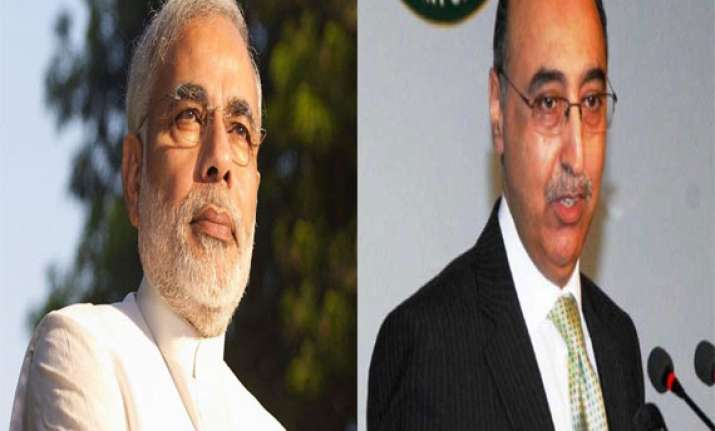 New Delhi: Pakistan today said it was "encouraged" after BJP's Prime Ministerial candidate Narendra Modi's remarks regarding ties with foreign countries and asserted that it was looking forward to a stable government here to engage "quickly, comprehensively and meaningfully".  
Making a strong pitch for resumption of dialogue process, Pakistan High Commissioner Abdul Basit said talks were the only way to resolve outstanding issues and no one nation does any "favour" by talking, indicating that stopping of talks by India was not good for bilateral ties.
Interacting with women journalists here, Basit also said his government was committed to change the bilateral narrative of conflict into one by cooperation and mutual trust.  Asked about BJP's view that all those who do not support Modi should go to Pakistan, the High Commissioner said, "I have seen all the statements and remarks (by his party and him) but the best statement came last night from the Prime Ministerial candidate and I feel much more encouraged.
 "His (Modi) response when a question was asked about Pakistan was very positive and that gives us hope that positive things will come... I am indeed encouraged." In an interview yesterday, Modi had asserted that he would take forward former Prime Minister Atal Bihari Vajpayee's principles on foreign policy and said, "I believe mutual respect for one another and cooperation should be the basis for relationships with foreign nations."