Follow us on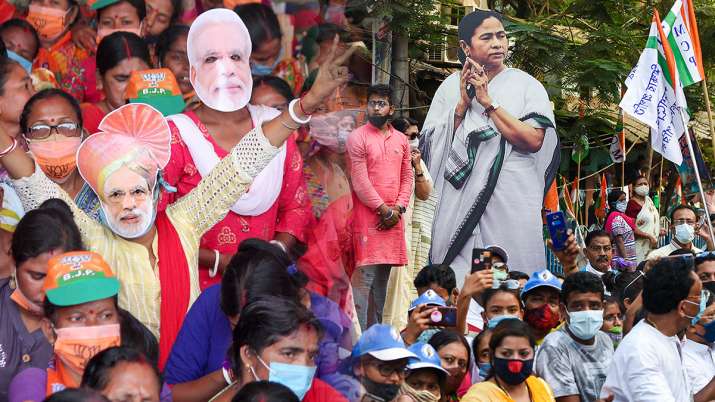 The Election Commission of India (ECI) has banned all victory processions on or after the result day on May 2, news agency ANI reported. The ECI's decision comes amidst spiralling Covid-19 cases in the country.
Results of Assembly elections held in West Bengal, Assam, Tamil Nadu, Kerala and Puducherry will be announced on  May 2. While the eighth and last phase of election will be held in West Bengal on April 29, the voting exercise is over in Tamil Nadu, Assam, Kerala and Puducherry.
"In view of the surge in COVID-19 cases throughout the country, the Commission has decided to make more stringent provision to be followed during the process of counting. No victory procession after the counting on May 2 shall be permissible," an order issued by the poll body to chief electoral officers of all states and UTs said.
It also said that "Not more than two persons shall be allowed to accompany the winning candidate or his/her authorised representative receive the certificate of election from the returning officer concerned."
Meanwhile, BJP's national president JP Nadda has welcomed the ECI's order and said that the party will abide by it.
"I welcome the decision of the ECI banning celebrations and processions of electoral victories. I have directed all state units of BJP to strictly adhere to this decision. All karykartas of BJP are using their energies to help the ones in need in this hour of crisis," he tweeted.
Earlier on Monday, the Madras High Court warned that it will stop the counting scheduled on May 2 if the commission does not put in place a blueprint of a plan to ensure following of Covid protocol on the counting day and held it responsible for the Covid surge. The court hear the matter on April 30.
READ MORE: EC singularly responsible for Covid-19 surge, officers should probably be booked for murder: Madras HC
READ MORE: 'Compassion & dedication': PM Modi seeks Lord Hanuman's blessings as India battles Covid