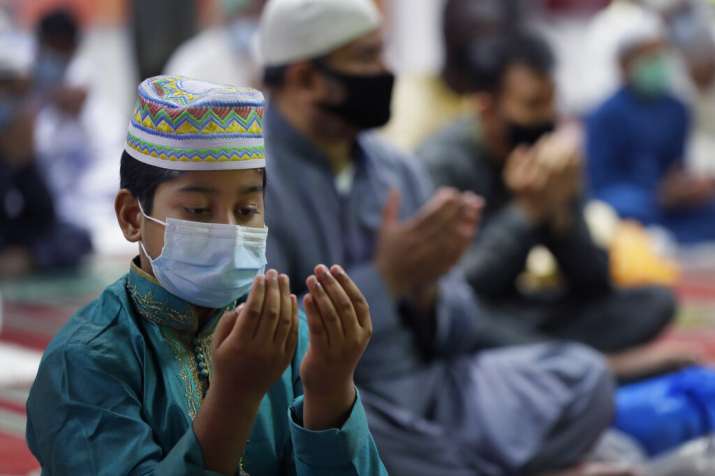 Eid al-Adha — The Festival of Sacrifice — is a holy occasion for Muslims. It is celebrated worldwide on the 10th day of Dhul Hijjah, the 12th and last month of the Muslim lunar calendar. It is believed to be the second major Muslim festival after Eid al-Fitr, a festival that marks the end of the holy Ramadan.
In 2020 Eid al-Adha is being celebrated under the cloud of coronavirus as the pandemic has already infected over 16 million people worldwide.
Several countries including India have a standing ban on social gatherings in light of the outbreak. Like most other festivals in the time of coronavirus, Eid al-Adha had a low key celebration in India.
Photos and videos emerged of people praying at mosques while still maintaining social distancing norms. In Delhi's Jama Masjid, a police personnel can be seen checking the thermal temperature of everyone who is entering the mosque.
#WATCH Delhi: Devotees offer namaz at Jama Masjid, on #EidAlAdha, today pic.twitter.com/8C2NfvLIJQ

— ANI (@ANI) August 1, 2020
Eid al-Adha celebrations in Delhi's Jama Masjid