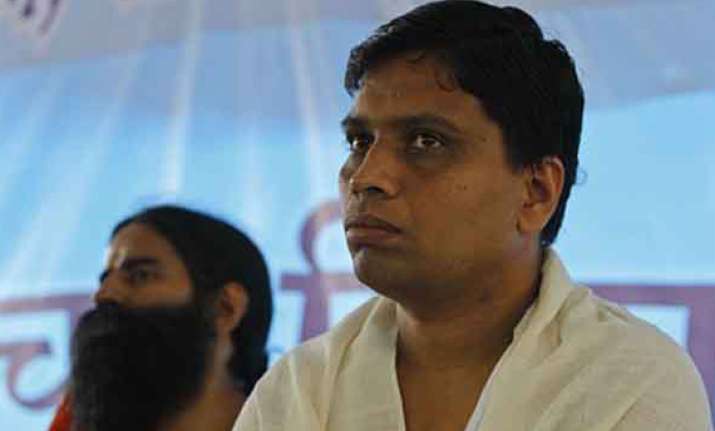 New Delhi, Jan 3: Widening its probe into the finances of yoga guru Swami Ramdev, the Enforcement Directorate has summoned his aide Acharya Balkrishna in connection with a foreign exchange violation case registered against their trusts.

The agency, according to sources, has asked Acharya Balkrishna or an authorised representative on his behalf to be present before agency officials here on January 10.
 
The representative also has been asked to bring along documents and letters related to the firms run by Swami Ramdev's trusts.

The Directorate had registered a case on the basis of a report from the RBI for "export outstanding" of few crores by the trusts run by Swami Ramdev and inputs by some banks which were instrumental in channelising transactions of these firms. 

Also under the scanner of the agency is the Little Cumbrae Island, off the fishing town of Largs in Scotland, which serves as Swami Ramdev's base overseas and also as a wellness centre.

The agency is ascertaining the status of transactions that were done by these trusts while exporting consignments of Ayurvedic medicines to foreign countries. 

According to sources, the ED is probing receipt of payments with regard to sale of these consignments and ascertaining if these were in consonance with forex rules laid down by RBI.