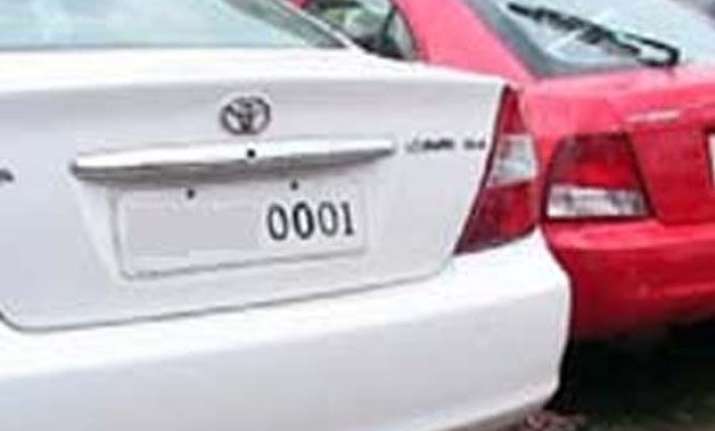 New Delhi: There is no dearth of customers who want the fancy registration numbers for their car.
In the fourth round of online bidding, held on Wednesday by Transport Department, one such fancy number 0001 fetched a whopping Rs. 8.75 Lakh Rupees.
This number has been bought by SS Constructions, a private firm for its vehicle while another fancy number 0007 was sold at Rs. 5.5 Lakhs for the department.
Transport department has earned 33.5 Lakhs by selling 14 fancy numbers on Wednesday only.
The first bidding took place on 19thof November, last year. The government has so far earned Rs 2,21,40,000 from the e-auction of these fancy numbers.
However, the highest bidding took place in the first phase of auctioning, on 19th November, when an individual paid 12.5 Lakhs for the number 0001.
To participate in the E-auctioning, one has to visit DTC ( Delhi transport Department) or DTIDC (Delhi Infrastructure Development Corporation) website  and click on the option of fancy numbers.