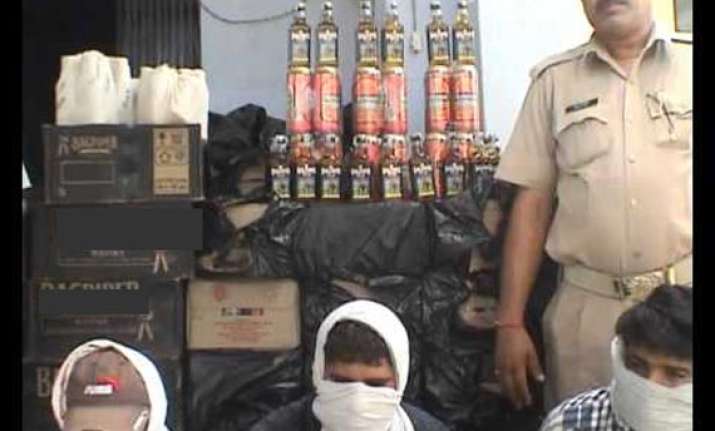 Chandigarh: The run-up to the election for the 13 Lok Sabha seats in Punjab has been on a real high.
Security agencies in the state have made seizures of drugs worth over Rs 800 crore and lakhs of litres of illicit and country liquor in the run up to Wednesday's parliamentary election in the state.
The seizures have been made since March 5 when the model code of conduct came into force in the frontier state.
Punjab Director General of Police (DGP) Suresh Arora said the seizures included 155.75 kg of heroin. This alone accounts for Rs 780 crore in the international market.
Much of the heroin seizure has been made by the Border Security Force (BSF) along the 553 km long India-Pakistan border in Punjab. Much of the recovery by the BSF was in the month of April itself.
Other drugs seized included poppy husk (18,577 kg), opium (97 kg), smack (2.49 kg) and drug powder (42.93 kg). Capsules (nearly 1.44 lakh), tablets (nearly 2.16 lakh) and syrups (3,799 bottles) were also recovered.
Illicit liquor (1.46 lakh litres), country liquor (2.28 lakh bottles) and over 60,000 kg lahan (raw material for manufacturing liquor) were seized, the DGP said.
He said Rs 27.11 crore in cash was also seized during this period. Over 2.74 lakh weapons were deposited by their owners with police and district authorities.