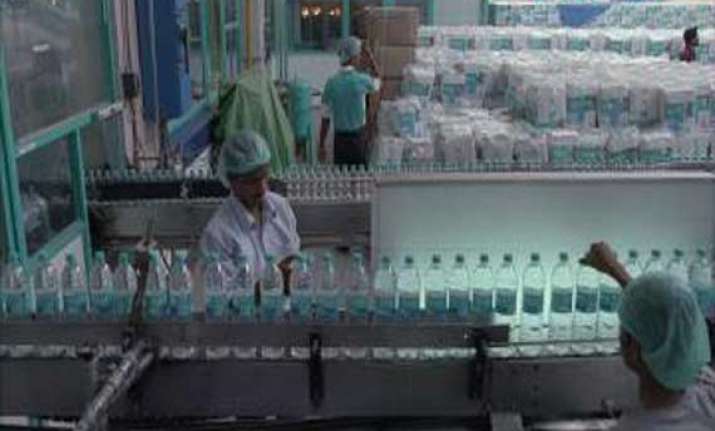 New Delhi: Delhi Pollution Control Committee (DPCC) has issued a closure notice to Bisleri's packaged drinking water manufacturing unit in Najafgarh Road Industrial Area for drawing 3.31 lakh litres of groundwater everyday
without permission from Delhi Jal Board.
"The unit has three bore wells in the premises but they could not show us the permission letter required for the extraction of ground water. No water meter has been installed to measure the reject water of RO (Reverse Osmosis) plants," the notice by DPCC stated.
The unit draws about 3.31 lakh litres of ground water every day which is sufficient to meet the daily requirements of 2,500 people.
"We had sent a show cause notice to the unit in the past mentioning the deficiencies in its functioning, but they did not take the requisire permission from the authority concerned. Two bore wells were closed due to our intervention but we got to know that a third one was still operating," a DPCC official said.