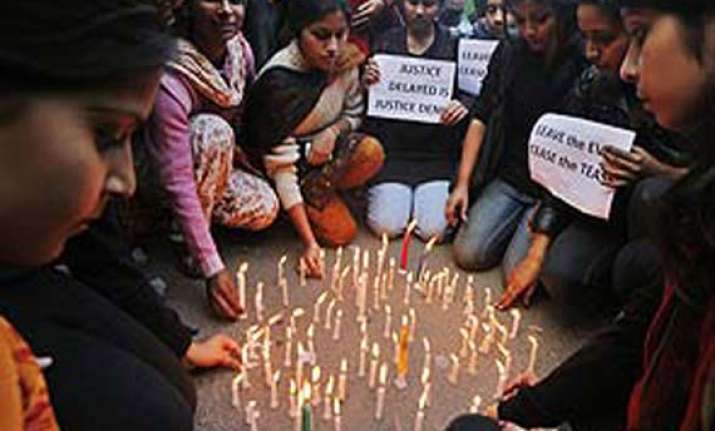 New Delhi, Dec 30: The Broadcast Editors' Association (BEA) has asked news channels to refrain from covering the Delhi gang rape victim's funeral, in order to respect the privacy of the bereaved family.
The association, which has ABP news editor Shazi Zaman as chairman and editors of several prominent national TV news channels as members, has asked news channels not to show any visual of the funeral or even shots of the victim's home or family, and not to air interviews with any relative.
Information about the arrival of the body from Singapore and funeral can be provided but the location of the funeral should not be made public. The BEA asked the channels not to show shots of arrival of the body and not to chase the funeral van.
When reached for his comment, general secretary N.K. Singh said: "In view of the need to protect the identity, dignity and privacy of the deceased and her family, the BEA has asked the channels not to cover the funeral and not to show any visuals of the funeral."
EDITORS GUILD CALLS FOR QUICK TRIAL
Meanwhile, the Editors Guild of India, condoling with the death of the victim, asked the government to tighten laws dealing with crimes against women and make punishment for rape both speedy and certain.
In a statement here, it asked the government to outline a programme for changing attitudes towards women, so that the ill-considered remarks of the sort made by some politicians in the last few days are not considered symptomatic of broader attitudes.
"The Guild recognises that the heinous crime of rape is far too common an occurrence in the country, and calls for speedy action to make punishment for rape both speedy and certain, as that is the surest preventive step that can be taken."
It said the death of the 23-year-old woman, who was gang-raped and assaulted in a moving bus on December 16, sent shock waves across the country, and brought about a public outpouring of grief and anger as never before.
The Guild noted that the media rose to the occasion in covering this episode with responsibility, and helped the protest stay mostly peaceful by providing outlets for expression of both grief and anger.
"The Guild recognises the role played by the social media in mobilising people to come out and express their solidarity, and notes that this marks an important change in the non-political organisation of widely shared feelings and thoughts. Governments will have to respond, and governance change."