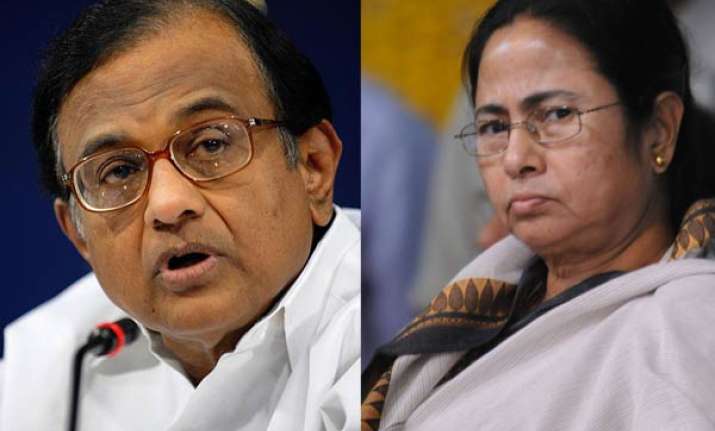 New Delhi, Aug 2 : The Centre has cautioned the West Bengal government against releasing two Maoist leaders Chandi Sarkar and Pradeep Chatterjee, arrested in 2005 and 2008, respectively, reports The Economic Times. 

In a letter sent to the state government last week, the Union Home Ministry suggested that the Trinamool Congress regime consult its agencies on the other political prisoners being considered for release.

Concerned equally with the West Bengal government's moves to initiate peace with Maoists, the Union Home Ministry, in its communication, advised the state regime to tread with care before agreeing to talks with the rebel outfit. The Centre warned that 'talks' and 'ceasefire' are a familiar tactical ploy of Maoists to gain time to regroup and re-arm. It also referred to the latest intelligence reports that confirmed the continued efforts of Maoists to regroup and train cadres in the Jungalmahal area.

Sources told ET that the Centre has reservations against the planned release of members of the CPI(Maoist)'s West Bengal committee, Chandi Sarkar and Pradeep Chaterjee - as part of the pre-poll promise made by the Trinamool Congress to initiate talks with the banned outfit - as it fears that they would escape into the jungles upon their release and resume their attacks against security forces and civilians. This, the security agencies feel, could set back counter-Naxal operations by several years and reinvigorate the Maoist leadership and cadres.

Sarkar and Chatterjee are high up in the Maoist hierarchy as they are members of the outfit's Bengal state committee. Touted as prized catches of the security forces, they face serious cases relating to attacks on police forces and civilians.

The state government had recently prepared a list of 52 political prisoners for release. Though the list was not shared with the Centre officially, MHA, based on information from its own sources and media reports, felt it should voice its opinion on the sensitive matter, particularly regarding Maoist leaders who face serious charges. Though concurrence of the Centre to release political prisoners is not mandatory, agencies here concurred that Maoists being a nationally banned outfit, it was only proper for the state to seek New Delhi's opinion before freeing its leaders.

Even before the Banerjee government had initiated peace overtures, the Centre has been regularly sharing intelligence inputs on continuing efforts of Maoist to regroup, re-arm and train cadre. Over the last couple of months, the Centre sent several advisories to the West Bengal Chief Secretary, warning of regrouping of Maoists and continued training sessions for cadre in Junglemahal area.

Given the absence of any let-up in activities, the security agencies here feel the state may be taking a big risk by agreeing to release top Maoist leaders. As it is, there is no go-ahead forthcoming from top Maoist leadership for initiation of peace talks in West Bengal.