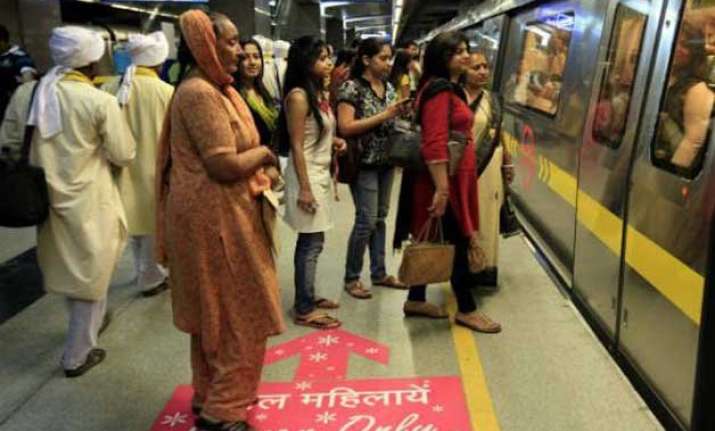 New Delhi: Seeking to ensure women passengers do not face inconvenience in de-boarding at terminal stations of Dilshad Garden and Rithala, Delhi Metro starting tomorrow will follow set rules for reserving a coach for them.
"For women passengers boarding Metro trains from Rithala and going towards Dilshad Garden, the last coach of the train will be their reserved coach. For passengers travelling from Dilshad Garden to Rithala, the first coach will be the reserved coach," the DMRC said.
Announcements in this regard will be made inside the trains running on this route (Line 1) and also at stations.  And, guards will be deployed at platforms on this line to guide the passengers for initial period.  This is to ensure smooth transition of this new arrangement including proper positioning of the coach reserved for women, at the station platforms.
DMRC has already implemented the same mechanism on Line 6 (Central Secretariat-Badarpur) and Line-5 (Mundka -Inderlok/ Kirtinagar) from February 16 and August 15, 2013 respectively.  The provision of the first coach of every train being reserved for women, will remain unchanged on Lines 2, 3 and 4 of the Metro.