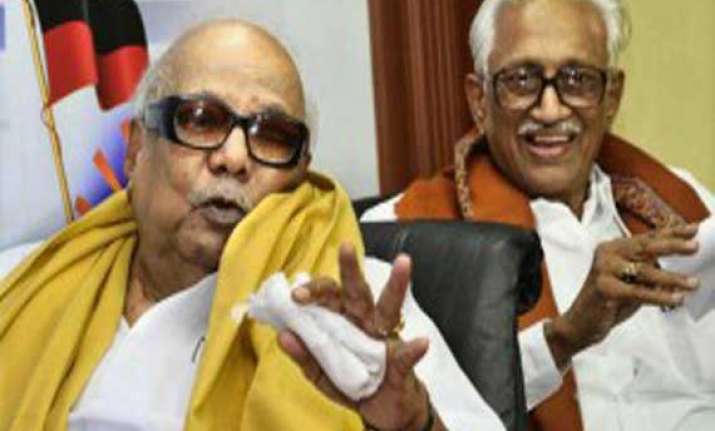 Chennai : The DMK Friday complained to the Tamil Nadu chief electoral officer against the deputation of TNHB officials to Coimbatore to expedite the handing over of sale deeds to apartment owners.
According to the complaint by I. Paranthamen, advocate at DMK headquarters, residents of housing board tenements had complained to Coimbatore mayor S.M. Velusamy about the non-receipt of their apartment/plot sale deeds.
He said the residents threatened that they would not vote for the ruling AIADMK candidates.
Paranthamen, in his complaint, said Velusamy in turn got in touch with K. Sellamuthu, managing director of Tamil Nadu Housing Board (TNHB).
Subsequently, TNHB officials in Erode, Hosur, Madurai, Ramanathapuram and other places have been asked to work in Coimbatore division till April 30.
In his complaint, Paranthamen asked the Election Commission to take action against Sellamuthu for violating rules to favour the ruling AIADMK.