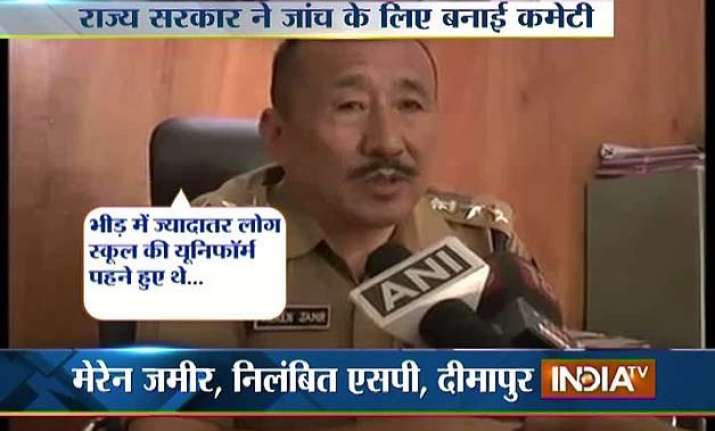 Dimapur: A day after thousands of people broke into the Dimapur Central jail dragged an alleged rapist and lynched him to death publicly, Dimapur Supredentent of Police Meren Jamir said that the police were unable to control the mob as "hundreds of girls in school and college uniform were leding the crowd".
"How could I use maximum force when there were hundreds of girls in school and college uniforms in the front of a massive mob? It was difficult. There would have been several casualties," Jamir told while interacting with media.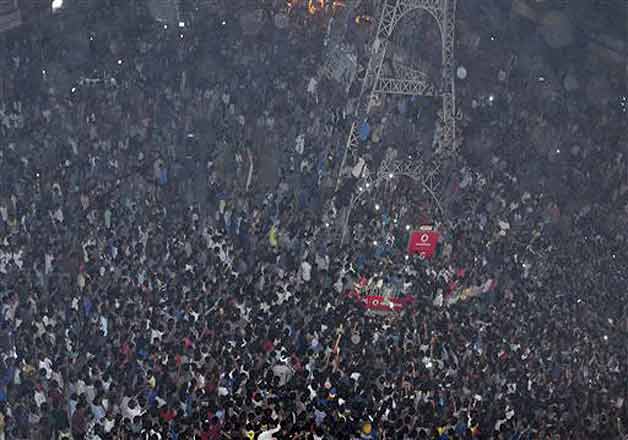 "We carried out lathi charge when the mob was small. The students initially dispersed, but they came back in large numbers. Many started pelting stones at us. When they broke in, we fired in the air and used teargas shells, but they did not disperse. They went inside and took the man away," Jamir said.
"The girl filed a complaint on February 24 alleging she was raped. We arrested the man under Sections 376, 344 and 363 of the IPC, and both were made to take a medical examination," Jamir said.
Meanwhile more details have emerged as the investigating authorities are collecting more evidences in the case. According to the police; Khan was accused of raping the girl, a college student, twice — first in a jungle near the Fourth-Mile area and later in a hotel.
According to Jamir, CCTV footage showed the girl entering and leaving the hotel with the accused. "Why she accompanied the man even after she was allegedly raped in another place is still a mystery," Jamir said.
Meanwhile, Centre  sought a report from Nagaland on the lynching of a rape accused by a mob in Dimapur and put neighbouring Assam on high alert in the wake of the incident.
"We have sought a report from the Nagaland government about the incident and how a mob entered a jail and pull out an inmate," a Home Ministry official said.
Chief Minister T R Zeliang said a high-level inquiry has been ordered into the mob attack to ascertain if there had been any lapse in security.  Later in the day, Nagaland Home Secretary Sentiyanger Imchen said that Jamir as well as Deputy Commissioner Wezope Kenye had been placed under suspension