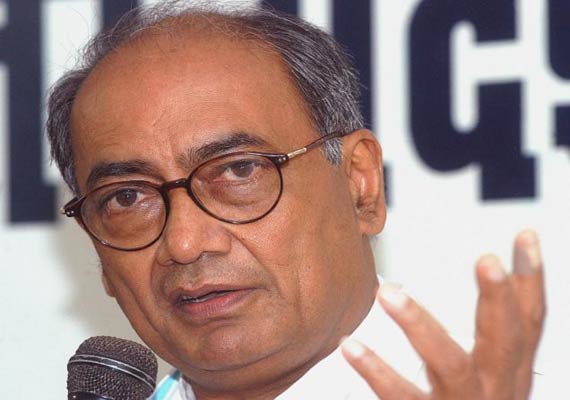 Bhopal, Feb 19 : Congress General Secretary Digvijay Singh today said here that he never looked to stir up controversies, and the allegation that he spoke out only against Hindu terrorism was wrong.

He also asserted that he was still sticking to his view that Batla House encounter in Delhi was fake.

Saying that he did not "seek controversies", Singh also said that he was not someone who retracted his statements, and he maintained his stand on Batla House encounter.
"I have already said that Batla house encounter was fake," he said.

Singh said that on one hand, his charge  that sections of Sangh Parivar were involved in terror activities had been borne out in many cases; on the other hand, he was the one who had sought ban on Students Islamic Movement of India (SIMI).

"Those who make such statements (that he targeted only RSS) conveniently forget that when I was Madhya Pradesh Chief Minister, I had recommended to the Centre to impose a ban on both SIMI and Bajrang Dal," he said.

However, the NDA government only banned SIMI, he added.

Union Law Minister Salman Khurshid recently landed in a controversy after stating at a campaign rally in Uttar Pradesh that pictures of Batla House encounter "brought tears" to the eyes of Congress chief Sonia Gandhi.

Two Indian Mujahideen terrorists and a Delhi police inspector were killed in the encounter on September 19, 2008 at Batla House in New Delhi.