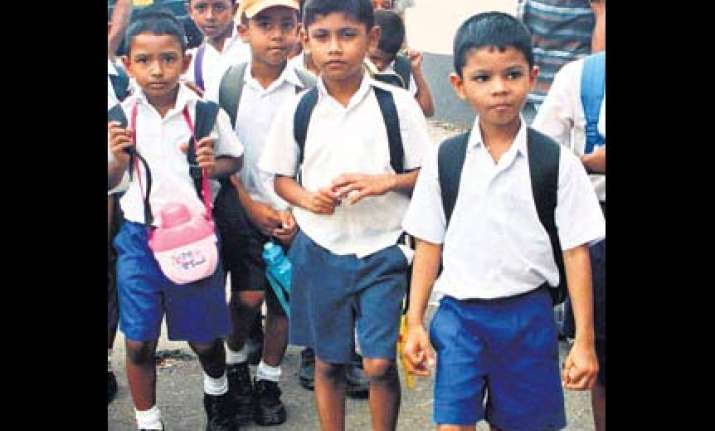 New Delhi:  Delhi children will head for autumn break from today  as schools close down during the Commonwealth Games period to make more room for traffic and help in ensuring a smooth event. As per a government directive, the holiday period around the festival of Dussehra has been re-worked and somewhat extended to coincide with the Games.  
The move is primarily aimed at ensuring that roads remain decongested and the Games are smoothly conducted.  Athletes are already pouring into Delhi for the mega sporting event scheduled for October 3 to 14, and the holiday period would also allow students to enjoy the event.  
While all government schools and most of the private schools are closing down tomorrow, some will follow suit the next day.   The schools which are closing down from October 1 will reopen only on October 18, extending the autumn break from the usual eight to 17 days.  
 The holidays over the period are normally scheduled between October 13 to 20.  To compensate for the loss of the academic days, the schools had cut down on the summer vacations early this year.  The schools, who were informed by the government that it wants them closed during the period in February itself, have planned the academic calendar with this in mind.
 As the children go on a vacation, the schools have laid out for them a series of activities relating to the Games so as to make them enthusiastic about their city hosting it for the first time.
"We have asked them to collect memorabilia of the event during their vacations, and right before the autumn break set in, we organized a number of activities to instill interest in them.
They are after all children of the city that is the host," said Nandita Shankara, officiating principal of the Summer Fields school which closes down tomorrow.
The activities for children during the period will include writing essays about the event, and about the development projects that were launched in the city in the run up to the Games.  "We have asked the older children to go and watch at least one game, and report back to us when they return," she said.PTI