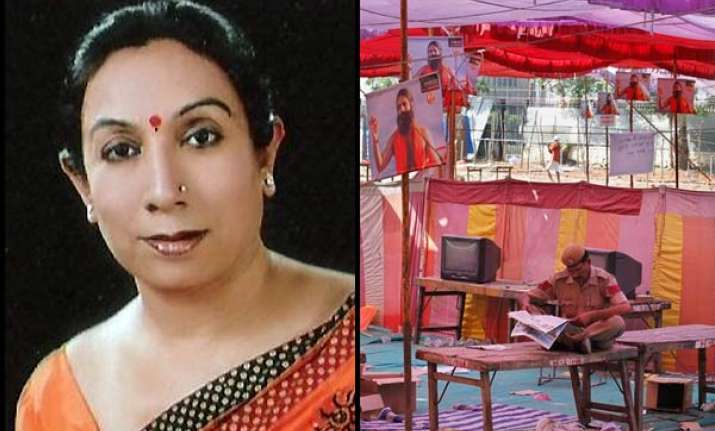 New Delhi, Jun 5 : Delhi Mayor Rajni Abbi today went to inspect the Ramlila ground, which saw a police crackdown on Baba Ramdev's supporters, but was not allowed to enter.
The Mayor also claimed that she was briefly detained before being let off.
"I went to inspect the ground as it is an MCD property.  Police personnel did not allow me. I don't know what would have happened if I would have gone inside as I was alone," Abbi said.
She said she later went to LNJP Hospital to visit the injured people.
In a midnight crackdown, police evicted Ramdev and his supporters, sitting on protest fast on issues of corruption and black money. PTI