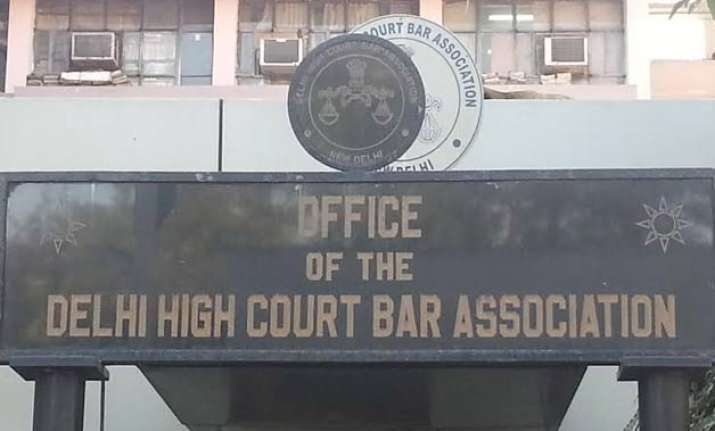 New Delhi:  Delhi High Court Bar Association (DHCBA) president Rajiv Khosla on Friday said he has "suspended" the bar's secretary Abhijat for his alleged "anti-bar activities".
Khosla said in a general body meeting held on Friday, Abhijat's membership was temporarily suspended.
"Secretary DHCBA Abhijat is suspended... Strike not to continue without approval of GBM (general body meeting). Members to resume work on Monday," a said a message circulated by the DHCBA among its members.
On Thursday, Abhijat claimed that the executive committee of DHCBA suspended its president as an association member for his "anti-Bar activities".
Abhijat on Friday said: "No special general body meeting was held as it can only be held if executive committee calls it."
He said: "There is no question of any resolution being passed. I am firmly in place as the secretary and transacted official business throughout the day."
DHCBA went on strike in the high court to protest the tabling in the Lok Sabha of a bill for increasing the pecuniary jurisdiction of district courts.
Abhijat said the "anti-bar activities" for which Khosla was purportedly suspended on Thursday, include Khosla's public dissent against the DHCBA executive committee's call for a strike.
Abhijat said a meeting will be held on Saturday to decide further course of action.
Meanwhile, lawyers strike called by the coordination committee of all district courts bar associations hit the judicial work in six city courts -- Patiala House, Tis Hazari, Rohini, Karkardooma, Saket and Dwarka -- for the fourth consecutive day.
Advocate R.K. Wadhwa, chairman of the coordination committee of all district courts bar associations, said lawyers would abstain from work till the bill is passed by parliament.