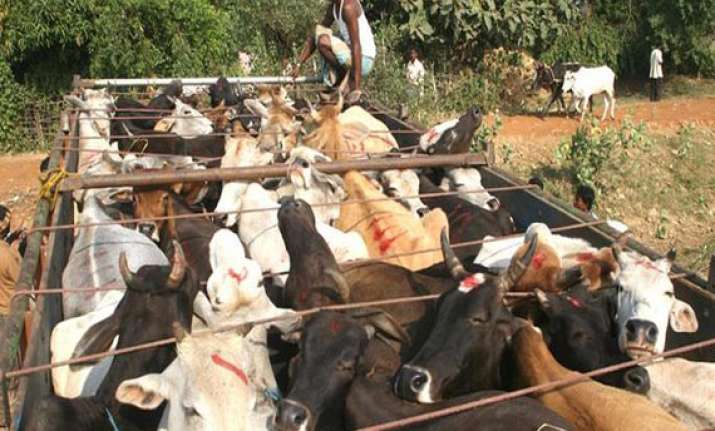 Gurgaon: The Delhi-Gurgaon expressway was blocked for more than two hours Tuesday late night as locals stopped trucks carrying cattle, police said.
Some people chased the trucks that were carrying the animals, from the Kherki Daula toll plaza and managed to stop the convoy near the Hero Honda Chowk.
However, no policeman was present at the spot.
There was confusion over the jurisdiction of police stations. Despite informing the police control room, it took more than two hours to ascertain the area where the trucks were stopped.
Hardeep Singh Huda, chief of Kherki Daula police station, told IANS: "We were informed by some passersby and Gau Raksha Samiti members. We have detained some vehicles carrying cattle and a few people have been taken into custody. We are going to register a case against them."
Deputy commissioner, Gurgaon, Sekhar Vidyarthi had ordered that people transporting cattle carry a valid certificate and route plan but none of these were found on the people transporting the animals Tuesday