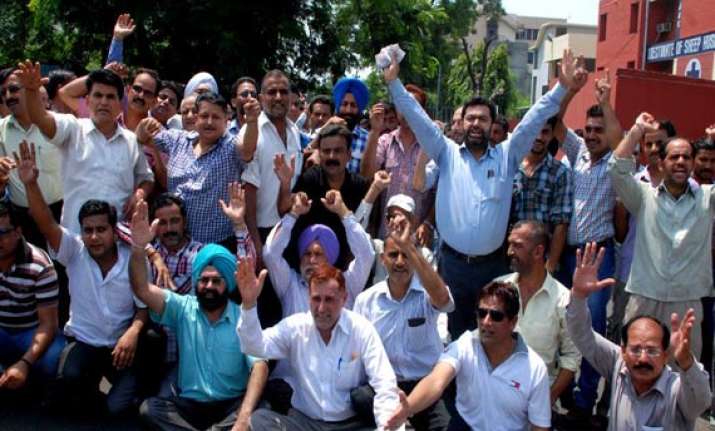 New Delhi: Around 1,000 Delhi government employees yesterday went on mass casual leave and held protests before the Secretariat over their long-standing demand of removing anomalies in their pay structure.
Representatives of Delhi Administration Subordinate Service also met Chief Secretary D M Spolia and submitted a memorandum demanding immediate resolution of their issues.  
Spolia heard their demands and asked Secretary (Services) Kailash Chandra to put up the case file of parity of the Delhi government employees with Central Secretariat Services as per the recommendation of the Sixth Pay Commission within two days before the government.
He also gave an assurance that a decision would be taken soon.
"With reference to the issue of recovery being made from retiring officers, the government assured that once the notification regarding parity as per sixth pay commission was issued, the issue of recovery would automatically be resolved," a statement from the government said.
The Chief Secretary also directed Chandra to examine the file regarding promotion of Lower Division Clerks of 2003 batch.
Spolia said the long pending demand of restructuring of DASS Cadre for enabling more avenues for promotion would be looked into and directed Chandra to resubmit the file of re-structuring.
DASS representatives decided they would meet the Chief Secretary on August 19 to discuss their demands.