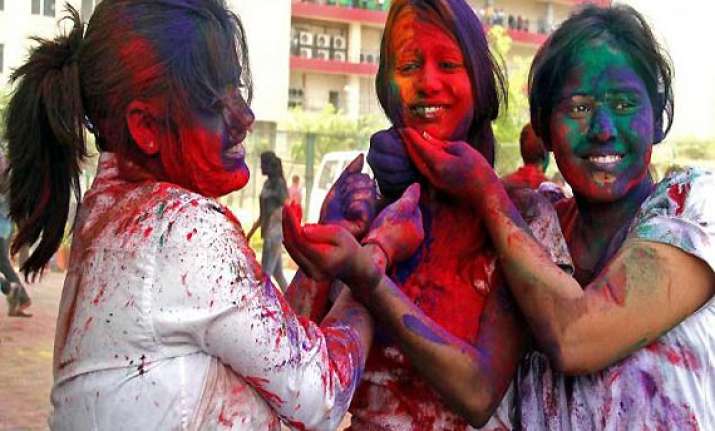 New Delhi: Delhi Monday celebrated Holi with the usual enthusiasm, men and women drenching one another with colour.
Young revellers sprayed water guns and flung balloons filled with water at each other -- and strangers.
People thronged Krishna temples across the city.
"I don't play Holi much but I do go to temple and prepare special food for family," said Nishtha Gupta, 32, of Mayur Vihar in east Delhi.
Families gave away sweets to neighbours. The most sought after delicacy was 'gujiya'.
Police were on the streets in strength to check drunken driving and unruly conduct by Holi revellers.