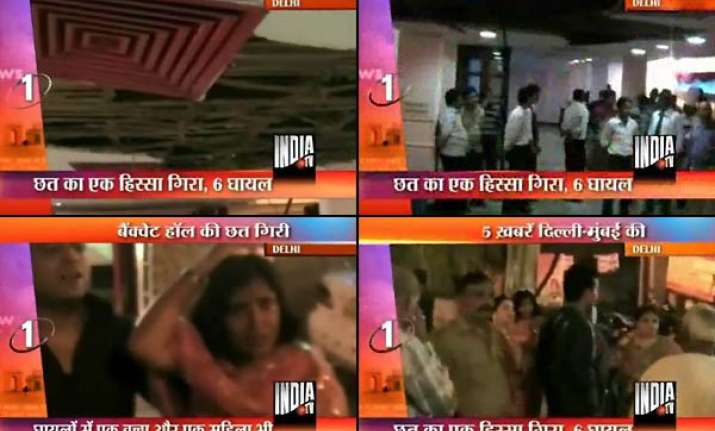 New Delhi, Jul 3 : Six persons were injured, when a portion of the  roof of a banquet hall collapsed  in Preet Vihar in East Delhi  on Saturday night.

The roof collapsed as  a wedding ceremony  was in progress and the banquet hall was crowded with nearly  300 guests.

People ran helter-skelter as  major portions of the roof began falling on them.