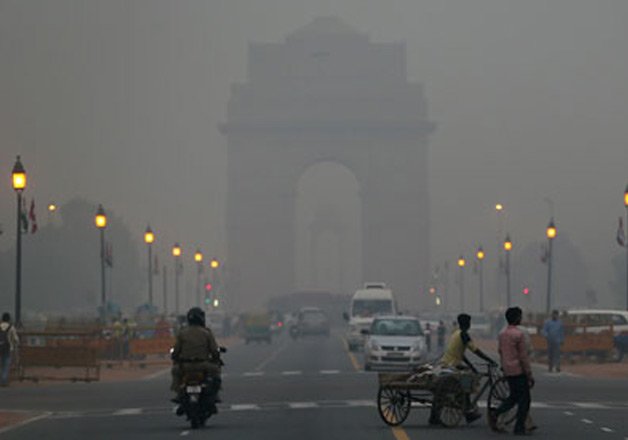 New Delhi: The quality of air has gone down drastically in Delhi this year. The level of pollution has touched the highest level in January when compared to the data of same period in last three years.
In January this year, the level of pollution is 20 per cent more than last three years. Thick blanket of fog  has further worsened the pollution level in the national capital.
Dr Gufran Beig from the state-run System of Air Quality Weather Forecasting and Research on Monday said that the level of pollution in January has gone up significantly.
He said that earlier in January, the average of 2.5 particulate matter (pm) in air used to hover around 200 to 300 microgram per cubic meter but this time the figure has crossed the 370 mark in the same unit.
The rise in pollution level has become a matter of serious concern for the authorities and also for the people living in the city.
The level of carbon monoxide was recorded at normal level.
Dr Beig further said that the frequent change in weather condition, especially in last few days, could be a reason behind this.