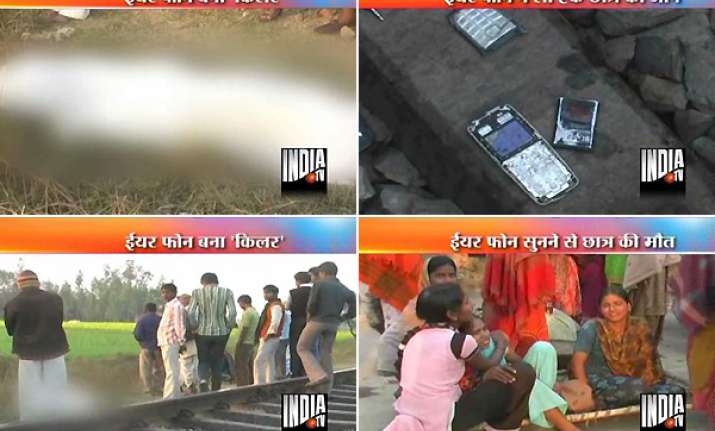 Jaunpur, UP, Feb 1: After a string of  incidents of youths losing their lives in accidents while hearing music on their earphones, a village youth in Jaunpur on Tuesday was crushed to death by the Howrah-Dehradun Express, as he sat on the railway track listening to music.

Rakesh Prajapati, an M. Com student in Kheta Sarai near Jaunpur, was taking time off after  spraying water on  their wheat crop in the fields and sat on the empty rail track listening to music on his earphone.

He could not hear the approaching sound of the Howrah-Dehradun Express, which came with a swoosh and crushed the youth to death on the spot.

The tragedy took place on the Varanasi-Faizabad rail route.  A month earlier, another youth from this village, Pappu, was killed while listening to music on the rail truck and was run over by a train.

A spate of similar accidents have taken place in Ghaziabad and Sahibabad recently.