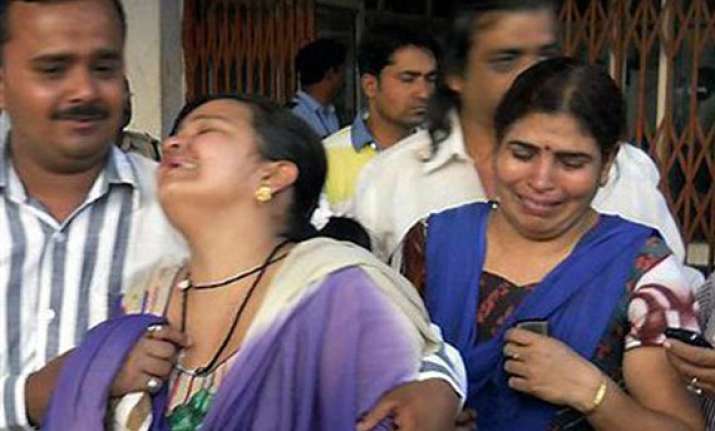 Raipur/New Delhi, May 26: The death toll in Saturday evening's massacre in Darbha Ghati by Maoists went up to  29 on Sunday morning after the bullet-riddled bodies of abducted Chhatisgarh PCC chief Nand Kumar Patel and his son Dinesh Patel were found in the jungle. 
The two bodies were found nearly 8 km away from the spot where the massacre took place last evening in Darba Ghati jungle of Sukma district.
Fifteen Congressmen are injured. Out of them the condition of eight persons are critical.
Veteran Congress leader V C Shukla, who has been critically injured, has been taken in an air ambulance from Raipur to Medanta Hospital, Gurgaon.