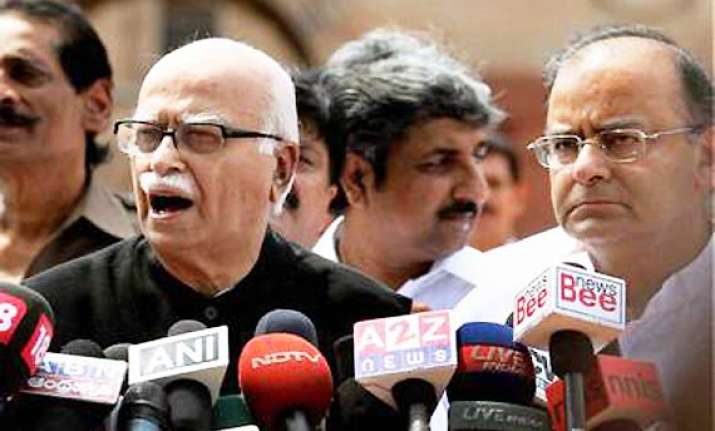 Umaria(MP), Oct 14: Alleging that the Congress-led UPA government was neckdeep in corruption, senior BJP leader L K Advani today claimed the day was not far when the government would have to call its Cabinet meeting in Tihar Jail.

"It is really unfortunate for Indian democracy that the UPA ministers, neckdeep in corruption, are going to jail. It appears that the sad day is not far when the UPA government would have to convene its Cabinet meeting in Tihar jail," he said addressing the Jan-Chetna Yatra in Umaria district.

Advani was referring to the series of arrests— including that of former Union Telecom Minister A Raja, DMK MP Kanimozhi, and senior Congress leader Suresh Kalmadi—in connection with the 2G and CWG scams.

Advani said the action taken against the leaders was not due to the good-intentions of the UPA government, but because of the intervention of the Supreme Court.

The octogenarian leader alleged that the Centre was not doing anything on the issue of corruption and black money and was also responsible for high inflation in the country.

If the black money stashed away in foreign banks is brought back, then using it basic facilities like pure drinking water, electricity, schools, hospitals, fertilizers, seeds and roads can be provided in six lakh villages of the country, he added.