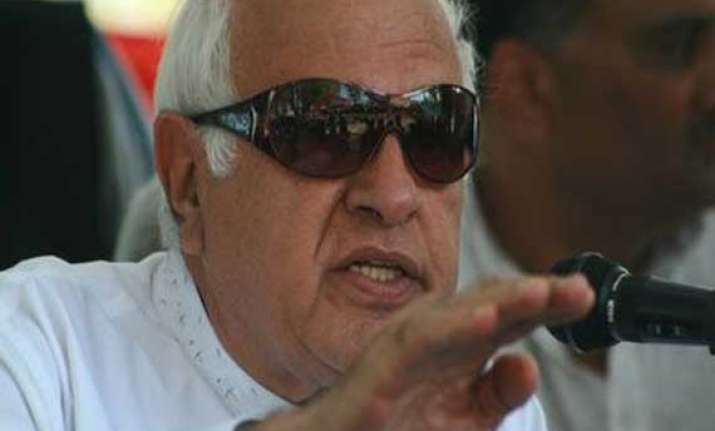 Srinagar: A day after his remark that those voting for the BJP prime ministerial candidate should drown in the sea, Union Minister Farooq Abdullah today said he had nothing against Narendra Modi as a person but was apprehensive about his agenda with regard to Jammu and Kashmir and Muslims.
"What does Modi want? Why are we against him? We are not against him as a person but against his intentions.
"His first intention is to abrogate Article 370 which gives special status to us (Jammu and Kashmir)," the National Conference president told a poll rally at Kangan in Ganderbal district.
Abdullah, the NC candidate for Srinagar Lok Sabha seat, said abrogation of Article 370 would never be acceptable to people of Jammu and Kashmir.
"That (abrogation of the Artice) means our flag will be pulled down, our Constitution annulled and we be made their slaves. The people of Jammu and Kashmir will never accept this," the National Conference president said.
He said the other issue on Modi's agenda, a cause of concern for Muslims, was BJP's wish to implement uniform civil code.