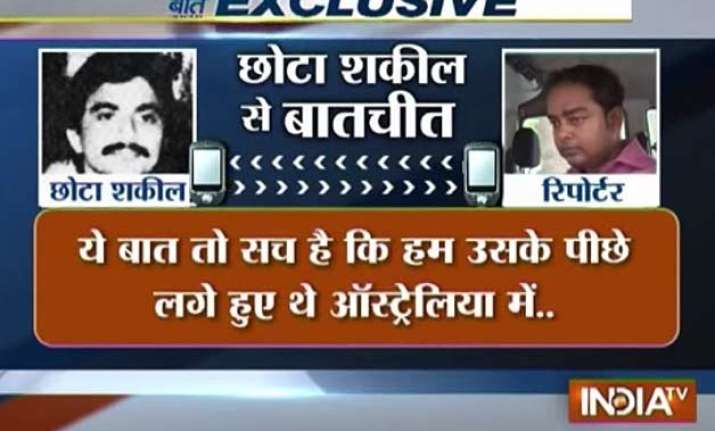 New Delhi: The old gangwar between D-Company and Chhota Rajan seems to be revived once again after the Dawood Ibrahim's right hand man Chhota Shakeel  hatched a plan to eliminate Chhota Rajan in Australia although it failed to materialize.
In an exclusive interview to India TV, Chhota Shakeel said, "We do not target innocent people, our main intention is to kill the main person".
Shakeel also rejected the claims that Dawood himself was present when plans were made to kill Rajan in Australia. The right hand of Dawood Ibrahim said , "We do not think Rajan fits into our league", "Let him come face to face with us and stop killing innocents", he added.
When asked about his location Shakeel said that he and Dawood are staying at the same place and will live together till the last breath.
It was in the year 2000 when Dawood's men had almost succeeded in getting Chhota Rajan in a crowded Bangkok market. Dawood's men fired at him as a result of which Rajan sustained multiple bullet injuries.After that incident Rajan had been living behind a cordon that he had created.
Watch full conversation here: